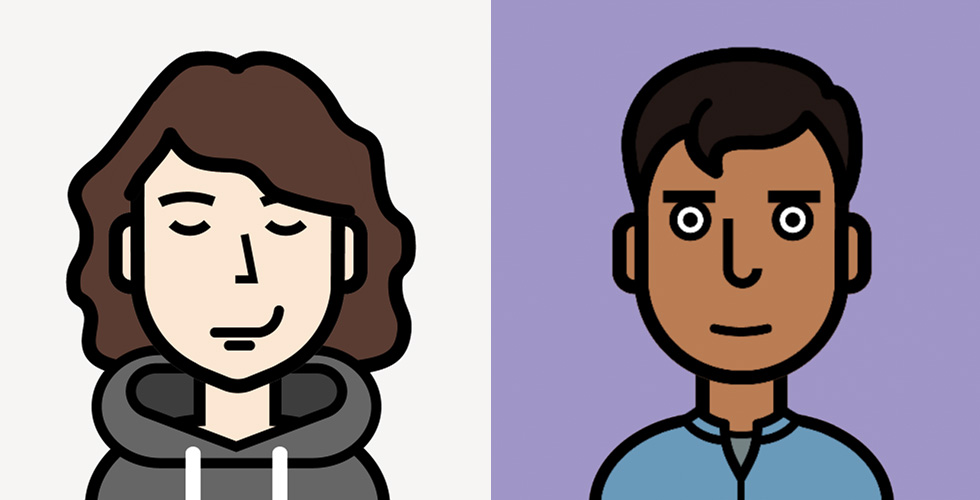 L: In my lonely times I've always thought that, somewhere around the world, there would be another lonely person waiting to talk to someone, waiting to share part of his life and feelings. Little I would know that one day I would find that person through an app.
K: So one night I found this amazing app and decided to download it. I typed some letters, but then I ended up uninstalling it for some reason. Two months later, I downloaded it again, put some filters and wrote a letter to a guy from Ecuador. Since he is living 10.000km away, it took a long time to deliver. After two days, I saw that his letter was on its way. I was so happy!!
L: I received a letter from Ka2siek back in November. I was new to this app and my previous approaches to internet communication failed because most of the apps out there provided a superficial and overly sexualized way of interaction, so I wasn't too much into this, but then I started typing her: Having the chance to know about her life, her feelings and her dreams completely changed my mind. Soon I felt like each letter I received and I sent was like immersing myself into a conversation at a coffee bar where I was able to open my heart and share my ideas and feelings freely. She became an important part of my life and my daily social interactions, and I couldn't wait to see a notification of her incoming letter on my phone.
K: After some time, he stopped replying for a month and I was so upset. Thankfully, he decided to write to me again. I really enjoyed receiving his letters and having the chance to know him better. Soon, one day seemed like a looooong time to wait for reading his words. After a huge amount of letters, we decided to talk through other social media too, but the feeling of receiving a letter and the number of ideas you could develop through it had no match, so we kept on writing each other letters occasionally.
L: I couldn't believe something that beautiful was happening to me. Slowly, I started getting closer to her. My thoughts were with her and her letters all the time. It took me a while, but soon I realized I fell in love… With her words, her kindness, her whole presence in my life. With her. It all happened through those letters… Every step of our relationship was through them.
K + L: We can say without doubts that slowly changed our lives and made us happier because it allowed us to find our loved one around the world. We changed loneliness for company, silence for laughter, coldness for love and, hopefully, we will change letters for plane tickets soon.
Thank you so much for making this possible!
Sincerely,
Ka2siek and Luis.
---
Editor: Few months later, we received this Instagram DM 🙂