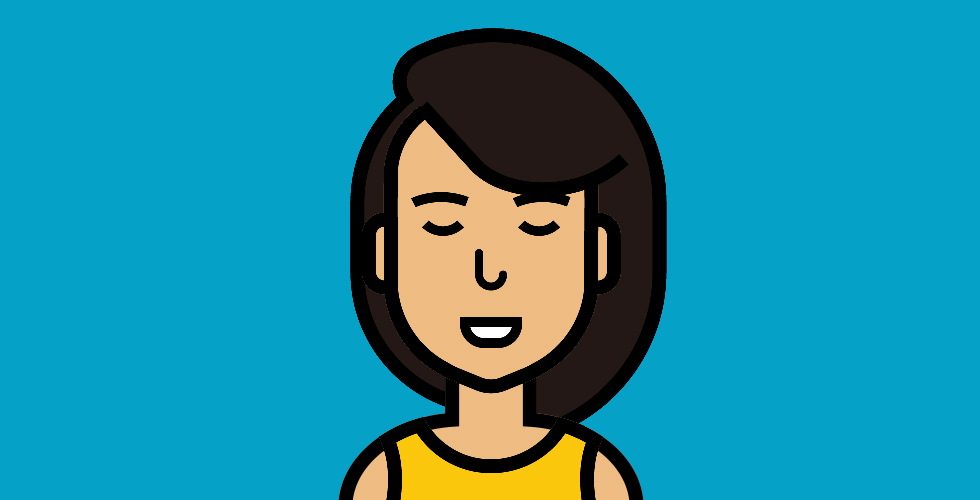 I'm Russian girl from Kazan and I'm here to share my story. Our story with a Foreigner guy that I met here, through letters.
This story began in winter 2019. February, 21 about 2am to be exact. I have just turned 25 not long ago and 'quarter of the century' crisis has knocked on my door. I was having insomnia again. I was stressed, depressed, restless – just all in one. It's always darkest before the dawn…  In the middle of the night I decided to download some interesting game to make it through this long and dark night, but instead of the game I somehow ended up downloading Slowly. I had no idea what it was about. I starter exploring it – made profile there, tagged my interests and so on. Then hit the "explore manually" button and the app showed me a list of people. I chose the first person that was on that list – a guy from Budapest with a nickname P_th_third.
Typed a few lines in my first letter, sent it and forgot about this app. The next day there was a notification from Slowly. I opened it and omg, a letter! From whom, where? Oh, it was from that Hungarian guy! What a nice surprise! I opened it impatiently and was pleasantly surprised by his first lines, especially the "And… a late happy birthday I guess?!" part. Aww, that is so sweet of him, I thought. I could feel his positive energy while reading this very first letter. He seemed to put quite some effort into his letter, and I made a conclusion that he might be a good and interesting person to talk to, so I continued writing him.
Our letters became longer and longer as we kept writing them. I had other Slowly pen pals too and kept writing them as well, but our letters with this particular Foreigner guy were different. They were more meaningful with deeper topics and thoughts. Our process of getting to know each other was slow, but deep and steady, I think. We opened up more and more in each letter. He shared his experiences and wisdom with me. I have to say it was very endearing, he felt like a breath of fresh air. Previously I constantly felt like I am not doing enough, and not well enough, and then loathing myself for thinking that, but this connection relieved me of that.
We started texting with daily song exchange, luckily we have similar taste in music, and we continued to write letters. We have exchanged pictures a long ago by then, but I was also eager to hear his voice. He was shy about it at first, but we broke this ice on the 1st of April with voicemails. By the 6th of May we also had our first video chat, I was very glad. Communicating with him daily became an important and necessary part of my life.
Later he supposed that meeting in real life would be great and suggested to meet in Riga for a coffee (what a romantic guy!). I had my cautions, meeting a stranger in a new country didn't sound intriguing at all, yet I genuinely did want to meet him! So, I suggested that he visits Kazan first and then I visit Budapest, and surprisingly enough he agreed. He agreed to come to Kazan.
We met on June 27 at the airport:
"You are not as short as I expected you to be!"
"And you are not as tall as I imagined!"
These were one of the first sentences we exchanged. There have been jokes about this beforehand. We were both pleasantly surprised.. aaand then we quickly got carried away with the chemistry we felt between us. After these four days that we spent together we agreed that this is too good to leave it like this and … we decided to become official and try to manage a long distance relationship.
I am keeping my promise and planning to visit Budapest in August this year. Am I happy now? Yes, definitely. Could I imagine that my life will change this much back in that dark February night? No way, even now it seems surreal at times. We both understand it's a long journey to go and we will have to sort out so many questions, but I'm ready. I want this. I'm excited for us and our future together.
Thank you, Slowly team! Your app is amazing! You did a great job that changes the lives of people.
– Russian girl
P.S. A funny side story. In Kazan, we told our story to a world-traveller indian guy from New York:
"So, you are from Kazan and he is from Budapest and you two are together, does he work here?"
"Oh, not at all. We have just met yesterday for the first time in our lives" we replied.
His face expression was indescribable 🙂
When we separated, he was already installing the application by the time he got to his bus stop. One more man to the flock!