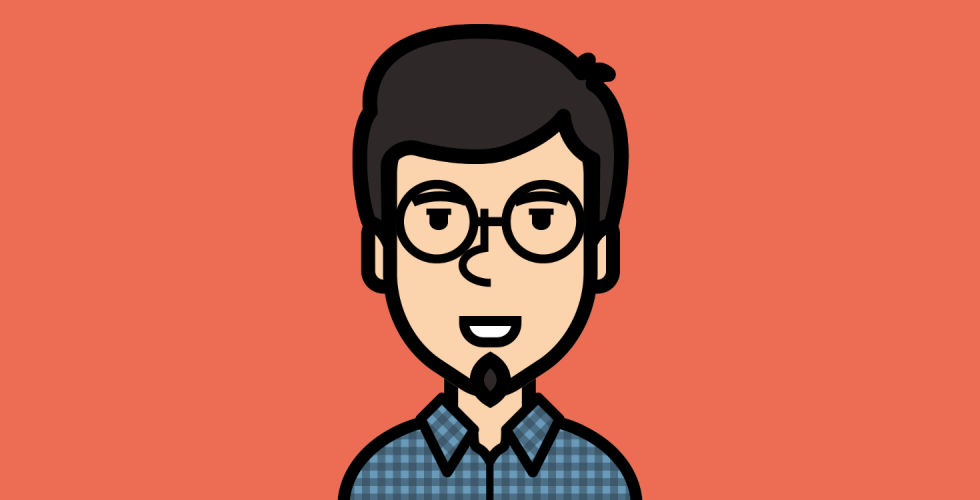 Unforeseen encounter in the midst of a global pandemic: A story on how I met my best friend twice.
Me and my best friend Lou have been together for three years. We used to send each other letters and journals even though we only live like a kilometer away from each other. Sending hand-written letters was our thing because we can modify and design whatever we want in it, put some stickers, stamps, calligraphy arts, and so much more. We love collecting stamps and sometimes we buy them from an antique shop for a cheap price. They all look very valuable and they put us back in time where sending letters last for days then after that we place them in a notebook that we both share, a collection of old stuffs not only limited to stamps. Back to the letters we send to each other, she always show deep curiosity and interest towards me in her letters. Sometimes she puts codes and puzzles there which astounds me every time I solve them piece by piece. She describes the things that interests them in full detail and imagination most especially art where her words plunges me to what she is talking about, taking me through layers of colorful scenery that are sometimes out of this world. It sounds paradise to me.
Both of us are into academics and we make it a point that we give our best in our studies even if we are in different schools. We did not spend our time at night chatting but rather studying because in time when we have our own jobs, we can enjoy life together since we committed ourselves for each other (which I see is an absolute win). Our time together is usually spent outside where we go to coffee shops and malls, even nature parks in our place to relax and enjoy the moment away from the stresses of school life.
Recently, COVID-19 had our whole city on lockdown preventing all citizens to stay at home to contain the virus. This hindered our regular schedules in sending our letters. Unfortunately we cannot keep chatting using instant messaging applications very frequently as our schools implemented online classes to cover up the days lost because of the suspension of classes so we decided to focus more on studies then we message each other at midnight. For some reason she was not able to introduce me about slowly when she said about thinking of other people outside our country fighting against this invisible enemy. After I while I thought of myself on how can I be able to reach others without hindering my schedules. Then I found out that there is an app that can do both. This is where Slowly was introduced to me. Here I found a lot of people from different parts of the world which gave me a feeling of being very close to them when in fact I am thousands of kilometers away from them. Another thing that interested me most are the stamps which can be collected from various places and from achievements, this was a dream come true where I can keep these stamps and even share them without depleting them even the limited-edition stamps!
For some time after doing some auto-matching with random people, I got a friend named Tina who was within the my country which amazed me. I never thought I would have Filipino friends in Slowly. At first we had our introductions where we also talked about our interests in life and all. Things became fascinating when she started to bring out some thought-provoking questions every time I tell her something about myself as if she was really into knowing me. Whenever I try to ask her a question, even if it is short, she would answer as if she is sending an essay which I did not even find boring because of the content it had. Here I started to see similarities from my best friend Lou but I refused to ask Tina in my letter because I might get it wrong and create an awkward ambience between us so I asked Lou what she had been up to lately, she replied that things are still quite busy because of school requirements but she had some chats with some of her distant friends from other countries. I did not suspect her of anything because I already know about her foreign friends she had when she was in her elementary years. She is quite sociable as well so I thought it would be common for her to talk to them but not through Penpal. Several letters were sent before I really suspected that it was Lou after all even if she did not disclose some of her private information when I saw a matching similarity in one of her letters she sent in person and the manner in which she wrote it because I saw a code which we made up in our first years. The code was so subtle because she wrote it as if she was just expressing her thoughts when she said "my mind tonight is like a blending machine of ideas that sometimes I don't even know the endpoint of it where I could see is ijrnrnukgqwzkvgxiqukreqwzcjmin" I really expected it to be just a random shuffle of words but when I went back to it, I saw something familiar on the arrangement of letters but I was not able to decipher them right away so I looked for my 1st year journal for the answers and wow, there the mystery was solved when I chatted Lou and asked if it was her that I had been sending letter for weeks. There she said yes in amazement telling me he was so amused because of the content of the messages I sent to her but at the same time she was keeping some of her information undisclosed for some reason and she wanted to stay faithful.
Until this present day, we are still writing letters to each other and now in the quest of collecting different stamps from all over the world. I give my best gratitude to SLOWLY for bringing new journeys in my life and continually allowing me to connect with others bringing inspiration and hope. This application, hopefully will continue the good things that it brings towards all.