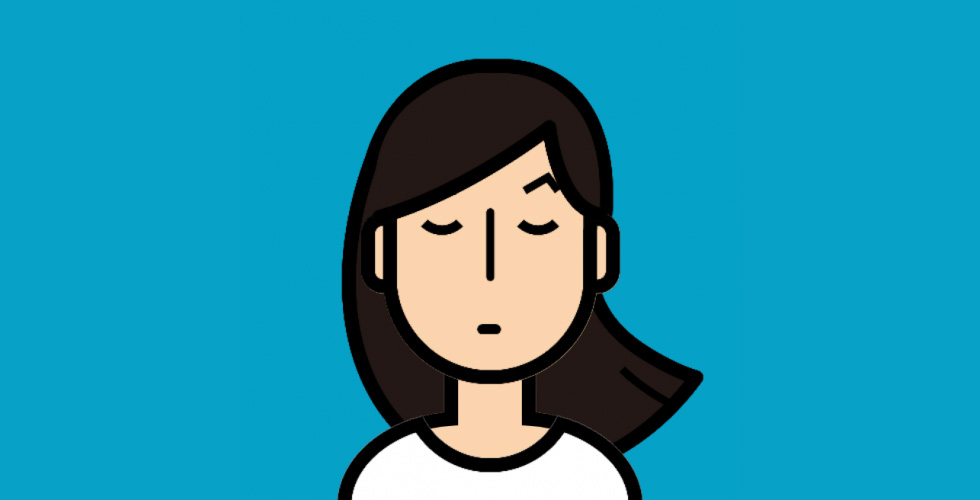 Hi!
I joined Slowly Community in November 2018, exactly a year back. And boy, do I have stories to share!
So when I was recommended by the Playstore to try this app, I will admit, the idea of writing a letter – and digitally – was a very quirky idea. So today, I want to highlight on a few people and their stories and how those stories have impacted me in my growth because I believe, that every platform is worth using your voice to stand up for what you feel is right.
So the first person that I got really close to, we ended up adopting each other as brother and sister to fill in some voids in our lives. We had the same sense of humour, shared the same values & pain of being judged by society for not being "perfect". And I'm happy to say that a letter from him still puts a smile on my face. We have respected each other enough to gradually grow and let each other in completely. We were both mesmerised by Advaita Philosophy & the ways of living it taught us. Sharing a lot of extremely long letters to the point where we both had to send each other 2 to 3 letter at the same time simultaneously because the length was just not enough is a very cherished memory for me. When the whole world teaches you to be in a certain way, to find a person(s) who says no to it and try their best to protect the authentic self both with their demons and angels is indeed a rebel. And a rebel with a cause. This amazing soul has witnessed my panic attacks, mental breakdowns at 3 a.m. & has stood tall by always supporting me through all the curveballs in life without every bitching, backstabbing, judging or mocking me. It feels so refreshing to know that I have a bond with MY brother where we planted the seed of friendship and took care of it just enough for it to grow stronger each day. And to have connected with this person, I have slowly to thank. So, Old School, THANK YOU for coming into my life & staying in it.
The second person is an enigma in every sense of the way. I got a letter totally fangirling about wanting to connect. And unintentionally, I ghosted him. A few days later comes in a second letter really wanting to connect. So this "enigma" is probably worth a letter, I told myself and wrote back a letter not really with much idea on what the future held. And letter after letter, I understood what a deep & complex person he is and above everything, what an absolutely amazing friend he could be. Do you know what the weird thing for me is? When people actually pay attention to the things I say. Now being an introvert, I'm not much for small talk. So, having people in my life who pay attention is like breathing in the fresh air. And he was that and he still is that. Meeting him, I realized that strength has a very abstract idea and it's as the saying goes "Not all Heroes wear Capes". Dealing with your own mind & its dark thoughts, when its a warzone each day, feeling absolutely deserted & misunderstood & being ignored by everyone around and being an outcast or the "black sheep" around shallow people was not a new thing for him at all. And I'm really happy to have met him. So, Doofus, Thank you for being you. The Hero in You will always remember the efforts you put in to be better each day.
And the remarkable list includes an amazing writer, a superhuman tech nerd who is so cool to talk to, an architect, an aspiring Army student, a painter, an entrepreneur, a nomad, an aspiring singer, a so-called "Urban Monk" to name a few.
Who knew I'd meet so many people of such varied age groups and still find topics to talk and connect about? And I'm extremely grateful for all these people. For, My life is no longer a monotone & is actually a true Opera house, where the laughter echoes down the long corridors of our friendships.
I have enjoyed every minute of using this app because waiting a few hours knowing there's a letter travelling to you – the distance, the lessons of patience & most importantly the anticipation of opening and savouring a letter from a dear one – these surmount every networking app in a generation where we want immediate satisfaction.
To conclude this very short story and experiences of mine – which I'm sure did not take you beyond just 10 seconds to read – Just wanted to express my gratitude to the masterminds who built this app. Seriously speaking, you guys deserve way more credit than, I'm guessing, what you actually get. Keep up the awesome job that every single one of you is doing behind the screens. You've no idea what you're working on and how much it has the power to empower people. And I'm glad I hit the Download button on the Playstore. Signing Off.
Keep Rocking,
GeniusNot.