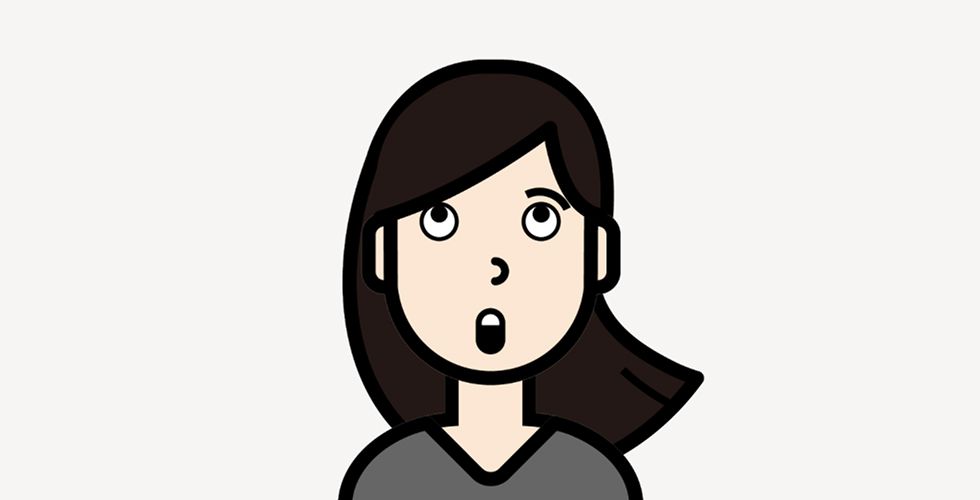 The bloom of digitalization and modern technology has brought countless conveniences to human lives, drawing near the distances of thousand miles and one step nearer to smart living. As how contradicting it may sounds like, it also created the invisible gap between humans. How often you make new friend in your daily life? Have you ever tried talking to a total stranger you met while commuting, the guy that sat next to you on the train, the barista girl that served you every morning or maybe the neighbour from your estate? People are glued to their electronic gadgets and many of the times compromised the little human interactions they experiencing daily, missed out the opportunities to meet new friends new people.
Slowly has been a great platform for me. A mundane, boring introvert whom is a littleee too shy to open up and speak to others in real life, but deep inside would like to make some new friends to share about her interest and little moments life.
It all started back in end November last year. I was aimlessly scrolling my Playstore, and I bumped into this – Slowly: Connect to the World! Curiosity has led me to hit on the 'install' button, and all I could say, it's the best decision I ever made.
The whole app design is way beyond adorable. The avatar, the minimalist inspired portal, and the stamp collection! After filling in my 'About Me' self introductory, I left my phone aside without much anticipation. And you know what, within hours, I've received a couple of penpal invitation and a few letters coming to my way!
Waiting kills. This really hits me while I'm waiting for my letters from my pals. Various from their location, some reaches my end within 30 mins, some took about 3 days. The wait is painful but it's the source of joy as well, which you will never experience via instant messaging. Writing a letter brings out the 'formality' and to make every minutes of waiting worthwhile, you will tend to squeue in as much as possible, so that the receiver can feel your sincerity and the joy you sharing with them.
Something really cool about this Slowly that, it's really safe for its user. Not only the two way photo sharing request is required, there's also photo quotas set for every 12 hours so that the whole objective of nostalgic writing can be preserved! As there is no profile photos featured, it encourages the friendship that focus purely on interest and common topics, without being influenced by the appearance factor, which many of us might found guilty with!
Being 6 months on Slowly, I've met plenty of penpals across the globe. Been through being double ticked (letters read and ignored), penpal deleted his or her account out of sudden and also one or two weirdos. Having said that, I also found one of my best friend in life on Slowly!
He dropped me a letter back in December 6, 2018. It's obviously an auto-match letter. (Can't thank Slowly enough for this arrangement!) At first, my impression of him wasn't a very good one, as he's wrote in a very flat and reserved manner. You can't really feel much of his emotion in his letters. We normally took 2 or 3 days to reply each one's letter, till one day we found out that we both shared the same taste in music. And since then, we discovered more and more similarity: common movie preference, same life goals, common values in life, ….. I can continue the list till tomorrow! We started writing to each other everyday, and as of today, we've passed the mark of 125 letters! And more letters to be counted.
Oh, did I ever mentioned that we're actually about 2600km away from each other, it takes 8 hours for one letter to reach, at least 16 hours for waiting time for me to receive his letter after mine being sent. On some days, I even woke up as early as 5am in the morning, to reply his letter, so that we could utilize every hour of the day, and make 2 cycles within the 24 hours! It's a little crazy, I know, but these are the little silly moments that spice up our daily life!
Of course, we could have take the easier route, exchange our social contact, and stay connected via instant messaging. But we decided not to, and stay put with current stage till the day we met! No doubt, we haven't have any planning toto meet up anytime soon, I'm sure when we do, we will instantly click, and continue be the life support for each other!
Sometimes friendship do come in the least unexpected way, if only you willing to give it a try!
Thanks Slowly!
A.
—-
P.S Note:
As of this story being published, we've actually crossed the 500 mark of letters exchanged!
A special shoutout to my best slowly pal, S.