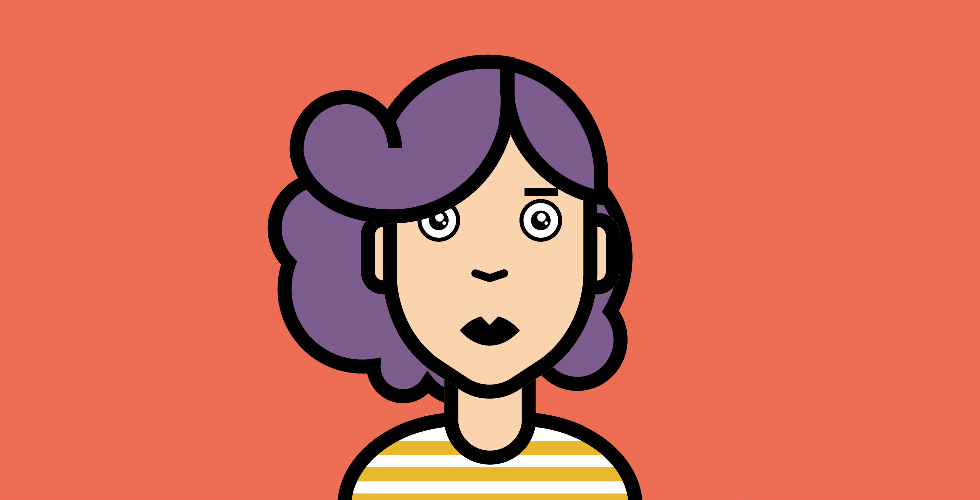 "This account has been deactivated. You could remove Bo..."
The last letter from Bo came on May 9th, but it was already the 15th when I decided to reply. I feel guilty, I promised myself I would answer him once in Madrid, but I didn't communicate that to him. I can't send him a letter anymore as his profile says, "This account has been deactivated. You could remove Bo…"  My first reaction after realising he was gone is to google all possible combinations of information I had on him: "46 bus UK." "list of all 46 bus in the UK." "46 bus woodland UK." "Bo." "Bo Linkedin." I also google reverse search the only picture I had of him. The first result says "grove" because in the picture he is posing in a woodland area. For the second search, I use only his face and Google says "human." I laugh. I remember I had another picture. When I find it I cut the face out for the google reverse image search and this time I get "gentleman." I then check all the results of "Visually similar images" but the men look weird and fake. I guess they are computer generated images, not real people. I google, "Does Google reverse image search allow you to find real people?" but can't find anything good on the topic. I actually hope it is not possible to find people on the internet through their picture. I stop my Google search. Unless Bo is back on Slowly, I have no way to get in touch with him.
When I started using Slowly I decided I wanted to find someone I could have the most random and creative conversations with. I didn't want to know about cities or food, I wanted to know about people's lives, how they feel, what they desire, what they do and who they love. Instead of a letter, I sent people a poem. Some reacted enthusiastically, replying with their own poems or improvised rhymes. Those were the best answers. Others felt bothered or misled. Those conversations never grew into anything other than a few letters. Bo was humble and straight forward. "How do I reply to that lass?" he answered to my first poem. Then he entered the game and told me he was "more of a tree and dirty knees kinda guy." I am "red-lipped, squirrel-bird-bee". I buzz and I have lunches with mean seagulls and friendly crows.
Since the first of March, we sent letters every day. I never thought we would stop having contact completely. He once said, "I have a crush on getting your letters." I had a crush on his daily updates from the number 46 bus and its passengers, like the piss man, old people with curious hats and young nurses having a laugh during their morning chats. I was also very into sharing thoughts around Jane Austen, Ernest Hemingway, Maggie Nelson, Sun Tzu and our endless "want to read" lists. I was interested in his life and his weekends in the woodlands with his dogs. He never said much about it. Although we talked about the feeling of being in love and how we imagined adult life to be different when we were a child, he was less open about his feelings in the present. I have to admit that I also fell for our routine. I loved the cosy writing, snuggled up in my bed before falling asleep. It reminded me of writing my diary when I was a teenager.
I'm glad I'm not angry because he deleted his profile without telling me. Neither am I sad. I used to be attached to feelings of nostalgia and the love for people who move away from my life, but now I'm stronger. I'm going to miss you a lot Bo, but mostly I'm grateful to have met you. I think one day both of us will be Hemingway and sit on the same bus without recognising each other. I really hope you are fine. I forgot to tell you that the title of that documentary about the annual Hemingway Look-alike Contest is "Notes on the Other" (2009) by Sergio Oksman. The trailer says something similar to this: Sometimes entire stories are built on fraud but there are people determined to be the true Hemingway after Hemingway's death.
See you in Florida Bo,
Cheese!
Vada Chan