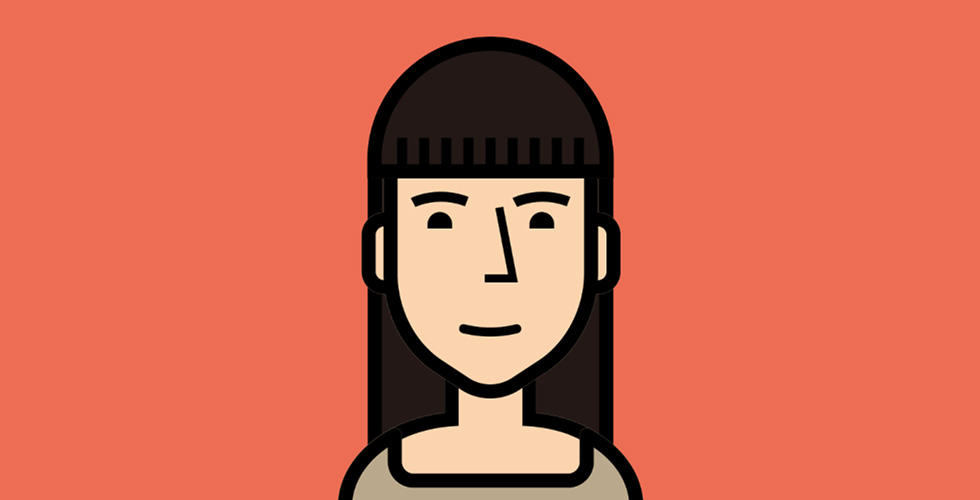 I was very grateful for his unreserved trust, knowing I was one of the few who had that privilege.
This is not the first time I've written the story, the shape of which keeps changing. While this is just one of the many truths of my story, I've summoned up the courage to write it, in the hope that my emotions and thoughts could be communicated across, despite our distance and differences.
It was September 2018. I was exhausted by the small talks on dating apps, not mentioning the endless swipes to enable or disable a connection with someone I hardly know. Hence I deleted all the apps I had, stopped swiping for 'the one', and gave myself an online-dating detox. That's when Slowly, an app once recommended by my friend, popped up in my mind.
Writing to someone in an almost anonymous manner was highly liberating, especially for me who'd almost forgotten the beauty and possible depths of human connections. Very quickly I began exchanging letters to a few individuals, but there was one that stood out from the rest.
He caught my attention instantly from the start. He introduced himself as an Irish with Chinese roots, whose grandfather used to own a taxi company in my city – Hong Kong. Curious and enthusiastic, I replied to him right away.
We started with something light-hearted but personal, sharing our music palette and travel experiences. Gradually we learned more about each other, such as our hometown, passion, and everyday life. Our letters became more intimate as we developed a ritual of giving each other nicknames and ending the letters with a farewell phrase in our own mother tongue. We were so involved in writing to each other that, eventually, we stopped writing to other people.
Despite the 9,900 kilometers between us, we envisaged a primitive island shared by us and our spirit animals. We, playful and shameless, claimed ourselves the King and Queen of this imaginary place – We even assigned duties to each other! In some ways, our fantasy could have been brought to life had we managed to meet up in Europe. It didn't happen, but that didn't stop our relationship from escalating either.
It was early November, and it took him longer than usual to respond to my letters. As my birthday was approaching, I boldly asked him for a special-edition birthday letter – one that I could physically hold it in my hands – when I was asked how he could make up for his slow responses. He didn't make it in time, but he still managed to keep me smiling the whole day on my birthday: He surprised me by having a beautiful bouquet of sunflowers (which he ordered online) delivered to my door! Who could have guessed?!
I couldn't explain the ecstasy I felt from his sweet gesture, given that we hadn't even met. But it was strong enough to give me the courage to thank him with, despite only in words, a kiss on the cheek. 
I was flattered by the bouquet he sent and the beautiful "Slowly" poem he wrote by hand, whilst I swept him off his feet by sending him my appreciation for his unadorned birthday note, as well as a lovely card illustrated with the possible imagery of our Island. We began sending each other pictures of ourselves on Slowly, and wrote about the places and activities we should explore when traveling together, sooner or later.
Little by little, our loving expressions and gestures became the catalysts of our ambiguous relationship. It was almost impossible for me to see him as a pure friend. I felt a romantic connection, and I was pretty sure he did too.
Everything had looked promising until he suggested discussing where our relationship might go before making further travel plans. It startled me. For fear that I had taken our relationship too seriously, I threw the question back to him. Yet, he didn't respond to my letter as he normally would. He apologized and said he needed some more time. In the same letter, he opened up and shared his childhood trauma and mental health issues with me – things about him that I should learn before anything else, he said.
Extremely concerned about his well-being, I asked him not to worry about the unwritten letter too much, and tried to understand the dark times that have shaped him into who he is now, as well as what they've meant to him. Although I didn't get the answer I'd been dying to know, I was very grateful for his unreserved trust, knowing I was one of the few who had that privilege. 
My affection for him grew even stronger after we shared our upbringings, fears and lesser-known sides with each other: So much so that I couldn't help but send him the first instant message on Christmas Day, then another one on New Year's Day, despite his preference keep our conversation on Slowly.
Soon we began sending more text messages, teasing each other and exchanging sweet nothings. Meanwhile, the unanswered question was still at the back of my mind. I was happy but also worried that everything was nothing but a mere fantasy: It was like living in a growing bubble of wonderland that might be popped anytime.
One day, I could no longer hold my curiosity / insecurity in. I brought up the relationship talk, and little did I know the Slowly novel we'd been writing together was coming to a close.
That evening, we both admitted having feelings for each other. Yet he also said he had little confidence in maintaining a romantic relationship – let alone one separated by distance – because of his past experiences. I was disappointed by his fear and lack of confidence for the future, but I also understood perfectly where he was coming from. Having gone through a failed long distance relationship myself, I was certain that a long distance wouldn't work without a mutual faith,not to say one that is undeterred by the many obstacles due to occur.
Very quickly my rationality and defense mechanism pointed me to suggest cancelling our travel plans and ceasing our letter exchange. He, the logical thinker, agreed that they were sound decisions to minimize our pain. Although my rationality was talking sense, our consensus was a slap in the face for my emotions. I regretted my impulsive words and tried to undo the damage right away, but it didn't change a thing. He already had his mind made up.
It's very difficult to cut a strong bond with someone so close to my heart, especially one who hasn't done me wrong. To this day, five months since we last exchanged letters on Slowly, I still wonder how he's doing every now and then. While I wouldn't have to experience loss and grief without Slowly, without it I wouldn't have been able to forge a connection so deep, pure, and meaningful with my pen pal either – All thanks to the slow and quality communication it fosters.
The platform has helped me see how similar we all are, regardless of our differences in beliefs, cultures or values. It has also wondrously revived my numbed sensitivity and special abilities as a being: to listen and not react, to empathise with another, to love and be vulnerable – even if it might bring as much pain as joy. 
My pen pal and I promised to write each other twice a year earlier. While I don't know if that is still happening, or if we would ever get to meet in the future, I'm very thankful that we've once kept each other company when no one else was there for us. Perhaps I'm overly optimistic and confident, but I will always believe that I have a special place in his heart, just as he does in mine.
The lovely sunflowers he sent me.