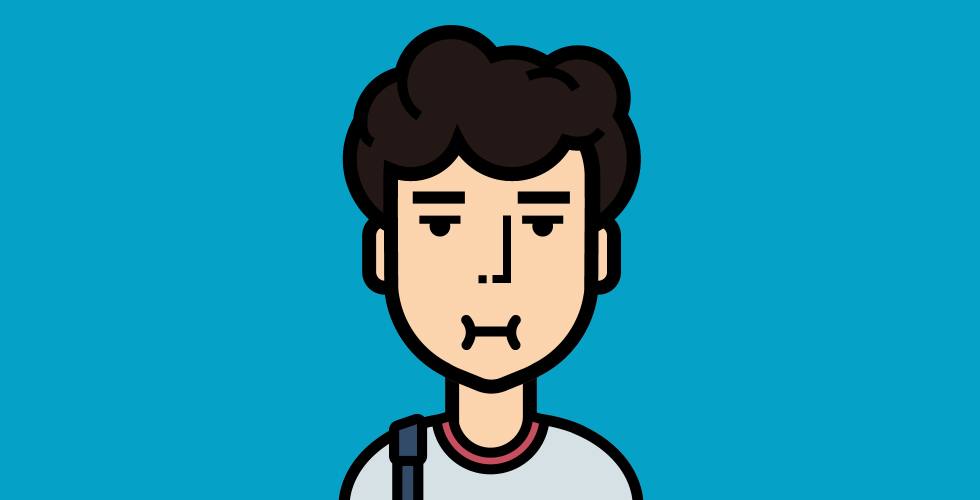 It might sound like a cliche, but I never had the thought that I'd contact with someone regularly from the other side of the world
until I stumbled upon a movie named "Mary and Max" ( IMDB ). I was touched by the plot, and at that time I happened to be plagued by a bunch of trouble, like insecurities for the future, conflicts between my parents, I had suffered serious depression and med didn't make much difference. For the first time I Googled "how to find a pen pal" and it guided me to the page of Slowly in App Store. The first day I registered I met Andrew, whom I had a strong feeling that we'd be a perfect match, as I could relate to his bio and I could feel for him. I sent my first letter to him, where I briefly introduced myself. As I had expected, I got my first response from him 3 days later, and our stories began.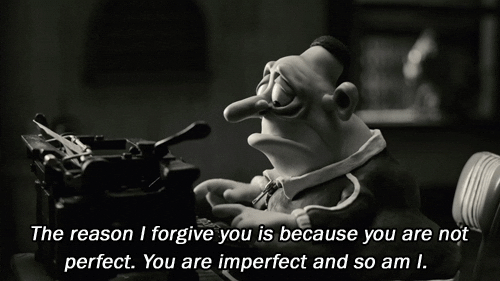 Mary and Max ( via GIPHY )
Andrew studied humanities at college, while I studied medicine. Despite this we still have pretty much in common, such as, Andrew is fond of writing short stories, and I contribute to a certain magazine in my spare time. Besides, both of us are very into movies, music and learning new languages. We talked about movie plots, bands, urban planning and sensitive topics like politics in our first few letters. I enjoyed myself talking with him through Slowly, but at that time I didn't expect that he'd change my life in some aspects before long.
Andrew lives in Moscow, so it takes 20 hours for our letters to travel. I've enjoyed the process of waiting, and I'd feel cheerful to see "one letter is arriving", as it'd come as promised. Though my life was still screwed up, I finally had something to expect every day! One day I had fights with my parents again, and my dad cursed me in hell on the phone. I felt so wronged so I couldn't help write what had happened in the letter. In for a penny and in for a pound, I decided to unburden myself to him for all the secrets that I'd been holding out on everyone I know in reality in the following letters. For instance, I hated my parents and never felt any love for them, I suffered serious depression, I tried to commit a suicide by jumping out a running car, I entered a top university where I screwed up my life. Much to my surprise, Andrew could felt for me, for he had gone through what I was experiencing. He also had suicidal thoughts before and he told me how he'd managed to get rid of them. I also took his advice about ways to deal with my parents, and it worked. Besides, he shared his funny experience of going for a therapy, and both of us laughed for a while.
I've been a vain person for more than 20 years. I'm very good at telling lies and hiding myself from others, because I have cared too much about what others think about me, and I'd embark on a journey of self-doubt due to even the slightest remarks. I've always paid way too much unnecessary attention to my dignity and pride, as a result I've been proving myself to everyone and I didn't permit any kind of failure in my life. However the truth is, my being much too sensitive was a failure itself and it has been the source of all that's been plaguing me, which I didn't realize until I met Andrew on Slowly. I took off my mask and for the first time I ever tried to be honest. Andrew was like a shrink, he always gave me constructive suggestions that had worked fine. Gradually, I felt that I had the ability to defeat my depression and I didn't rely on medicine that much anymore. The plot of "Mary and Max" came true in a way.
But there was still one thing that I concerned. June is the pride month, after carefully asking Andrew's attitude towards gay people and knowing that he had been helping one of his friends who's gay in reality, I finally rested assured that bold to come out to him. Soon my concern melted away, as he took it with pleasure, and encouraged me as always. God! I felt so grateful, so lucky to get to know him! I immediately bought the "best pen pal trophy" stamp in the store and pasted in my next letter.
Inspired by this amazing experience, I started my first attempt of writing a long novel in Chinese, where Andrew acts as the prototype of a character as I have designed. He has also been giving me ideas, helping me construct the plot and finding out logical errors through our letters. I've regained my passion for life, and again I began looking forward to the future as I would do when I was a kid.