A new platform that lets you make pen friends around the world, now available for iOS devices.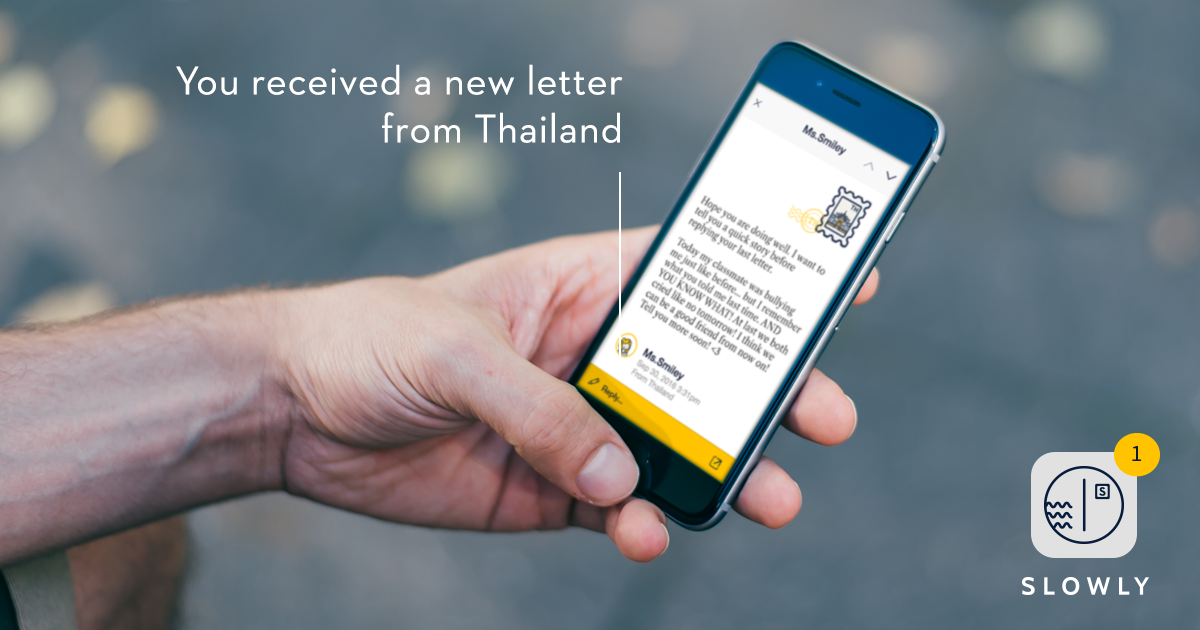 Meet a new pen friend, seal your letter & place a stamp — start connecting with the world on Slowly!
The new pen friend app 'Slowly' lets users write and receive letters from anywhere in the world. In the era of instant messaging, we hope to provide a platform and connect users who want to share their passion at a slower, but better pace — one letter at a time.
Bringing the traditional pen friend experience to smartphones, the app is created for those who yearns for meaningful connections with others. Users are matched in pairs based on common interests and language. Just like a real letter, delivery time depends on geo-locations and distance between pen friends — users are therefore encouraged to take the time in writing and share their thoughts freely. Creating a profile is very simple: users will be asked to represent themselves by pick an avatar icon and a nickname, ensuring that content of the letters is always the focus of communication.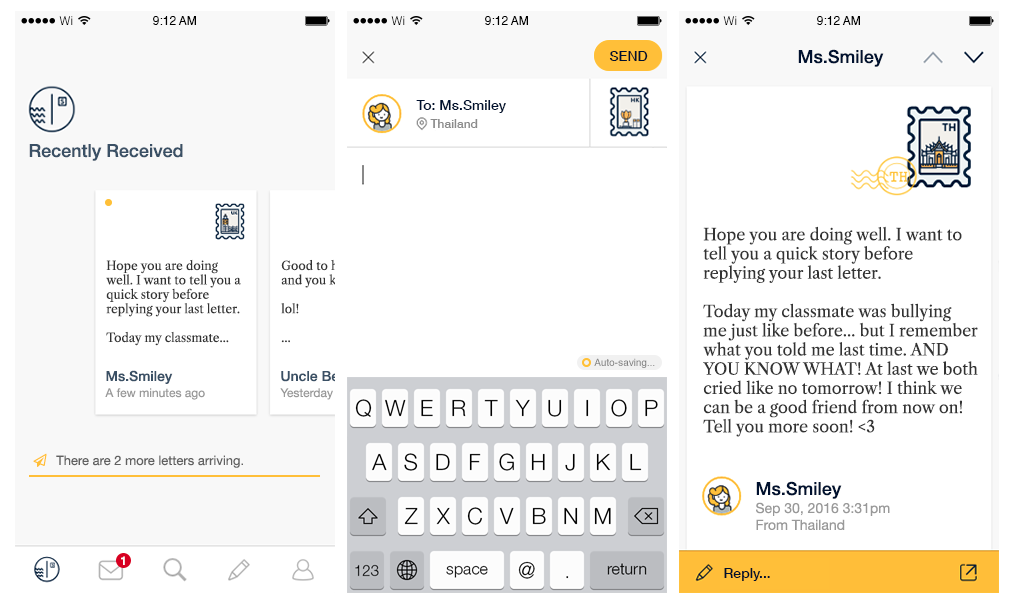 Another feature on Slowly is the ability to collect stamps from around the world: users start with the stamp of their current location; they can then unlock new ones through meeting pen friends from other countries or by travelling. Currently there are already more than 100 fun and unique stamps awaiting for users to discover — and the collection is still expanding with new stamps constantly being added!
Slowly is now available worldwide for free, exclusively on the Apple App Store. The Android version is currently under development and will be released soon.