Safety Tips
Be Alert to the Fact that Scams Exist
TLDR: Please directly identify someone as a scammer if they want you to pay, transfer money, or ask for any financial information under any circumstances. Use the report function in the app to notify us, stop talking to them immediately and seek advice from friends and relatives. You can also seek assistance from the law enforcement if necessary.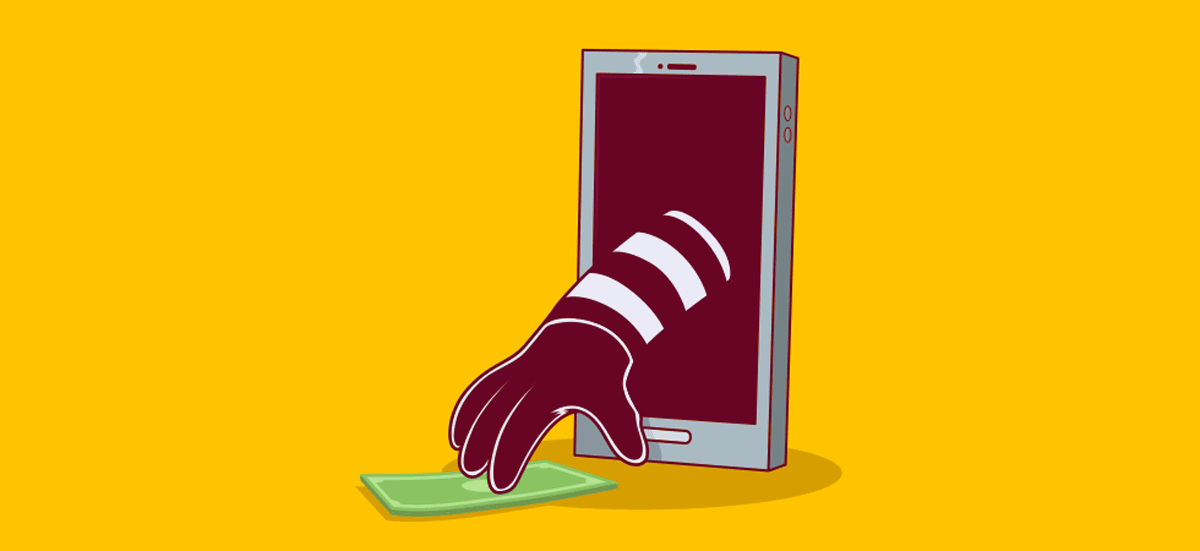 Online scamming is increasingly rampant with the introduction of technological advancements. The number of scams reported in 2020 hit a record high, climbing more than 65% since 2019. More and more people are becoming victims of identity theft, phishing, and online scams, accounting for billions of dollars of losses each year.
We understand that meeting new people online is exciting, but many dangers are lurking around that you might be falling prey to. As such, we will be introducing some safety tips and red flags that you should always keep in mind when meeting new people online.
What Can You Do to Avoid Scams?
Once you recognise the tell-tale signs of a scam, it is important to take action to protect yourself. Here is a list of suggestions our team has put together to help you avoid being victims of scams.
Never transfer money to someone you met online – Do not ever send money to people you met online over wire transfer even when they state that it is an emergency. It is almost impossible to trace where your money went and reverse the transaction. Also, never share information that could be used to access your financial accounts.
Protect your personal information – You may be aware that you shouldn't share obvious personal information with people you have just met, such as your social security number, home or work address. However, even details about your daily routine (e.g. that you go to a cafe every morning), work histories, family members' profiles or photos can be dangerous when in the wrong hands.
Stay on the platform – Scammers often try to move the conversation to text, messaging apps, email, or phone at the early stage. It allows them to access you more easily without the extended delivery time in Slowly, get away from our reporting system and avoid being banned from our platform.
Don't click suspicious links – Suspicious links could be associated with phishing attempts. It could open an attachment when you click on them, and malware will be installed on your devices. Some viruses harm your computer, while others can steal your personal information and, ultimately, your identity.
Be wary of long-distance and overseas relationships – If someone is pushing for a serious relationship without meeting or getting to know you first, you should be careful. Scammers may claim that they are stuck somewhere and request for financial help to return home. If the person is unwilling to hop on a phone or video call or avoid your questions, they may not be who they say they are.
Search their names, emails, photos on the internet – Scammers steal names and photos of real people to create realistic profiles. Reverse image searches of profile pictures can help you spot the difference between a genuine and a fake profile. It can also confirm if the image has been used before in a scam.
Stop and talk to someone you trust before action – The waiting time of Slowly by nature encourages you to think twice before you act. If you are unsure of whether it is a scam, seek second opinions from trusted friends and family. They may have more experience in this aspect and can advise you on further action.
Learn more about online scams – Educating yourself with basic knowledge about the lies and approaches that scammers use and how you can protect yourself will prevent future incidents.
How Do You Spot a Fake?
"If something seems too good to be true, it probably is."
Now that you know the basic tips to avoid scams, here are some common red flags of different types of scammers. Once these boxes are checked, remember to proceed with extra caution and remove these threats.
General Characteristics of Scammers
Poor spelling and grammar
Asking you to get off the platform right away (e.g. moving to Google Hangout, WhatsApp etc.)
Ignoring your questions and repeating their stories with similar phrases
Requesting money for emergencies, usually via wire transfer (e.g. Western Union, Bitcoins, iTunes or Amazon gift cards, funding websites like GoFundMe etc.)
Common Profiles or Keywords of Different Types of Scammer
Romance Scammer
Divorced or widowed with kids
Multicultural background (e.g. I am from Germany but was brought up in Italy)
Working overseas and in professional fields (e.g. a private contractor working in an oil rig, a soldier on a peacekeeping mission, a civil engineer building roads, a doctor in the United Nations etc.)
Professing love quickly without actually meeting you
Planning to visit you but always cancel at the last minutes
Claiming to need money for emergencies, hospital bills, travel tickets or visas
Investment Scammer
An owner of a small business (e.g. coffee shop, fashion boutique, flower shop etc.)
Claiming to travel a lot and been to many countries
Making investments in their free time (e.g. forex trading, cryptocurrency etc.)
Earning a fortune recently from investment
Providing you money-making opportunities
Charity Scammer
Teenage orphans from impoverished countries
The sole caregiver to younger siblings and frail relatives
Claiming their family members are currently sick and unemployed
Cannot afford food, school fees, medical bills etc.
Using repeated phrases or scenarios to craft stories to gain sympathy
Asking for money transfer via the internet (e.g. Western Union, iTunes or Amazon gift cards, funding websites like GoFundMe etc.)

How Do You Deal with Scams
When you are in contact with anyone who seems to fulfil some common characteristics of a typical scammer, try the following measures to avoid being a victim of online scams.
Report the scam to our platform – This is an important step as it connects you with someone who can provide you with advice specific to your situation. Reporting the scammer you faced also protects others and helps them avoid facing the same risk.
Stop all contact with the scammer – Once you have noticed that you are a victim, stop all conversation with the scammer. Hang up the phone, block the number, do not reply to emails or letters the scammer has sent.
Ask for advice from someone you trust – Scammers take advantage of victims being secretive and unwilling to speak up as they are easy to prey on. As the proverb says: "Standers-by see more than gamesters." Talking and seeking advice from someone you trust prevents you from acting rashly and taking corrective action immediately.
Contact the bank or service you sent money through – If you have been a victim of a financial or credit card scam, contact your bank immediately. They have policies in place to deal with fraud cases.
Help is always available. When you detect any red flags of scammers interacting with you, seek caution and take preventive action immediately.