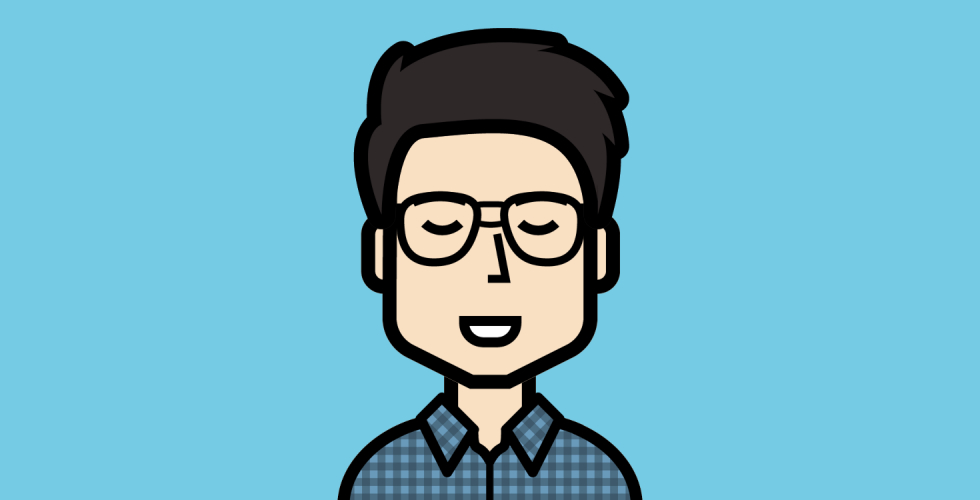 50 Days, 99 Letters, A Story of How I Met My Lovely Girl
"Slowly" means doing something without much speed. Here is a story that happened on a pen pal app named with it, attempting to create meaningful conversations in the era of instant messaging. Over there, I got to know my lovely girl who is compatible with me, feels interested in my story, and is willing to share almost everything of her life.
It is not my first time using Slowly, I abandoned it once because I was frustrated with not getting the reply from a pen pal who seemingly has the same wavelength as me. However, there was an idea popping up in my mind one day; what if I create a deeper conversation by raising questions and also answering theirs in every letter. We will probably understand each other much well and make the letters more worth the wait.
Life is full of coincidence. I had great chats with a few people from different countries, but the best one is eventually from my city. If I didn't choose her from the lengthy list, and she was not interested in such a weird opening, this story would not exist anymore.
Everything begins with three questions I searched online for knowing better about a person. If reading them carefully, you will find that it comes across the past, present, and future.
What is your most treasured memory?
For what in your life do you feel most grateful?
If a crystal ball could tell you the truth about yourself, your life, the future, or anything else, what would you want to know?
My answer to the last question was about the curiosity of my future, whether I will accomplish my goals and have a lovely family. Impressively, she blew my mind by giving me an answer I have never thought of.
"I don't want to know about my future. The future is present to each of us in that it is mysterious and awaiting our discovery, so it would not be fun to learn that now."
"I think the future only has its values when we know nothing about it now but we still work hard towards it so that when we finally reach the goals we will be utterly satisfied and when encountering something unexpected, we learn something from it"
There are many more lessons I have learned from her, from the topics of friendship, relationship, family, and life and death. It is not easy to reveal your innermost feelings even with your close friends. But this amazing platform allows us to share our thoughts and stories without any worries because we know each other in the virtual world, but not in real life.
We discussed the expectation of online friends in which we shared the same thought pushing us to meet each other in real life a month later.
"If we can speak freely and share compatible characters, then why not be a real friend" 
"I agree with your point on online friends. Hopefully, we can be friends because I think you are quite a nice person to talk to" 
If looking forward to taking a conversation to the next level, you need to step over the line to a topic which he or she may not be willing to share. The breaking point for us was the question; "How is your Mr. Right be like?". Because of this, we both overstepped the mark and shared our stories and thoughts on relationships without any hiding. From then on, we were pretty much like close friends talking about our personal life and secret stories freely without any borders.
"Only when in a relationship that you will face conflicts and matters that will not occur in a friendship, and only in those will you truly get to know that person"
"One will only be the right one if you can embrace both the goods and bads of the person"
Do you think it is the end of the story? No way, it is just one-third of our pen pal journey. With the photo-sharing functions, we knew even more about each other with a bunch of photos, making the letters more interesting to wait for.
I always showed gratitude to her because she is the only one I can freely share my stories and is truly interested in knowing more about me. I still remember I once told her I was confused and upset with things that happened in my life. Despite not knowing about the details, she still shared her views wholeheartedly and attached some cute food photos, it made me less pressured and meant a lot to me.
"Let me do a comforting food series because food makes people happy so hopefully you can get less stressed or depressed with those bad things"
You probably cannot imagine how excited yet nervous I was before we met in real life. I was eager to meet her after those 99 letters, but, at the same time, also being afraid that she didn't like the real me and it would be the end of the story. But everything went better than expected, we kept chatting on different topics, laughed a lot at the dinner, and also had an unforgettable experience before saying goodbye.
"My appearance tonight is the best gift to celebrate our 99th letter journey"
After that, we have started to chat on the instant messaging app but still sent letters occasionally and also dated out a few times. And now, we become a couple : ) Thank you Slowly team, it is just so amazing to make all this happen!
"Can I play a more important role in your life and stay together happily? "
Lastly, I want to tell my girl that you are the one I have been searching so long and your presence means a lot to me. I will prove my words with actions and you are not just my present, but also my future : )