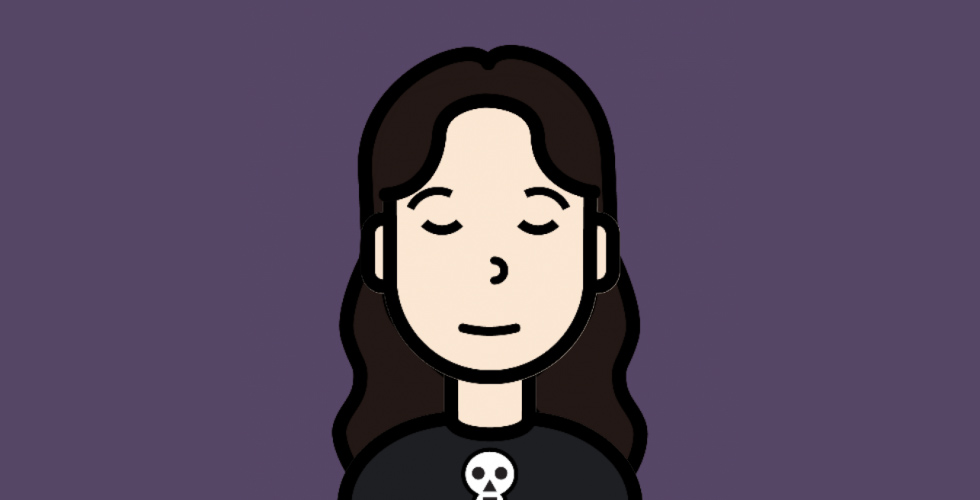 Hello there!
My name is Julia and I am just a regular girl from a little European country called Latvia.
This is the story of how I met my amazing soulmate here.
It all started in June 2019.
I was having another of my sleepless nights in my room.At that time I was struggling from depression and was in despair.I had lost contact with my friends and was alone for a long time.There was no one to talk and share my thoughts to.
At night between June 15-16th I was searching up for some app or game to cheer me up and make me forget about my sadness for some time.
Instead of finding a game I saw an app in my recommendations on the app store. I started to get interested and decided to give it a try because it sounded worth a try.
I don't really like those online social medias where many people try to get to know you by your appearance instead of your personality. But this app didn't have the feature of putting your photo as an avatar. You have to make your own cartoony character, which I really enjoyed. I got to admit I spent a long time creating it but it was such fun! I tagged my interests and started using the app.
I was anxious to write anyone here so I didn't do it until the next day.
When I got the courage to do it I opened the explore page and started scrolling threw different people on my list.
It was then I chose to write my first letter to this person.Something felt good about this person. It is hard to tell if it was fate or a good coincidence. But her profile caught my eye first. Her profile name was ".sooyaaa". All have read in the profile is that she is from South Korea and she is my age and has good English language skills.
So I wrote her a few sentences introducing myself and went back to sleep.
After some time I received a notification on slowly.
I got a reply!
My emotions were hard to explain at that moment. I was shocked, happy and nervous at the same time. It's difficult to tell which one I experienced more.
After opening and reading her letter I could feel the positive emotions and vibes there. I could see she put some effort in writing the letter too. I got excited and interested so I continued replying to her.
As the time went on and on our conversations begin to grow deeper and deeper and we became very close to each other.
We went from talking about our countries and cultures time from time to discussing our common interests, thoughts and just daily talks everyday.
So many things have happened between us which made us closer and closer day by day.
We still talk everyday on Slowly and I hope that soon we will try to voicemail each other or even video chat as the time goes!
Now I also have a big new dream to buy a ticket to South Korea and fly to Seoul to meet my awesome soulmate!
I hope this dream will come true one day.
After meeting her later I also found some new good friends from another countries near me or far-far away~
I have learned a lot about other cultures because of them and we still keep contact as well 😄
I want to thank Slowly team very much for giving us people the opportunity to find our soulmates and new close friends through your app.You did an incredible thing by creating this app and continue improving Slowly even these days.
I recommend everyone who likes to communicate, meet new people or who is lonely to try this app.