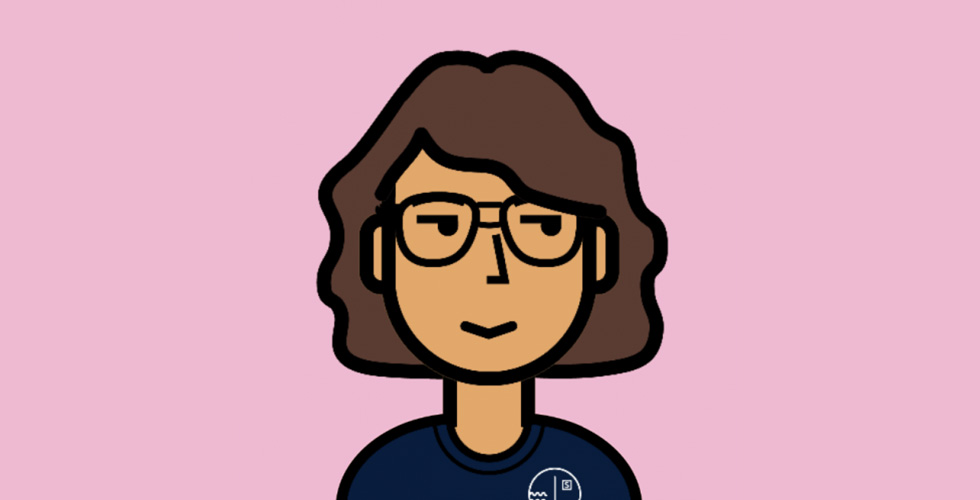 Slowly, I met him.
One evening, on a summer weekend when I had been too engrossed with the chaos around me, in the form of work, arguments and unnecessary clutter, all I wanted was to shift my focus.
I wanted to talk to someone, not about my problems but anything apart from it, about their day, about their life, maybe in the process I would have mentioned about my struggles too, but that wasn't the motto. I needed a break from my thoughts; I was tired of typing it all down in the drafts of my blog. It stayed there but there was a voice that spoke back to me.
I didn't want to know anything known, I wanted to know something new, so that my thoughts would settle for a while I tried calling my friends and cousins that day, I couldn't get a brief moment with any of them.
I needed some sort of distraction, so I thought I'd rather download a game.
I could hear my thoughts scream louder, and my head felt heavy, I sat on the stairs outside my house, to simply watch the night sky.
I went to the Playstore to download a new game, and happened to find Slowly there. One of my friends had told me that there is an app where you can share letters to people all over the world.
I wasn't sure how would it turn out to be, but I was inquisitive so I tired it anyway, had no clue what to send in my first letter. I sent out 4 letters mentioning the usual things, it felt like I am describing myself at a job interview, with just the basics.
And then I came across this guy, he hadn't mentioned anything much in the description but our preferences matched the most.
So I sent in a letter, and his response made me think that maybe he is not interested or wouldn't entertain me. However, he did ask me to share one of my random/absurd stories, I did. In that process I realized that I barely look back on the good memories.
It was after the 4th letter that I sent, we started bonding over similarities.
Not about how I like that superstar, I watch this show.
It was more like,
'I point out Orion in the night sky and keep telling my friends about it.'
We spoke about stars and the universe, thoughts and emotions, transition phases and what not. It took us a while to put aside the general normal information and rather talk about the actual things.
I remember how he shared his story, about him and his sister's relationship, to which I could relate so much. I almost teared up when I wrote back to him while I had so much to share about me and my brother's relation. The letters went long and I didn't bother, we happened to point out every detail.
He sometimes feels like a twin of mine.
But believe me, he and I are total opposites when it comes to personality traits.
It's when I shared the story of a crucial phase of my life, through ups and downs, and lessons learned in the process, that's when he responded back saying my story is 99 percent his story.
He added his part to the letter, making be smile at every incident that I could relate to.
Our thoughts run on the same tangent, with a blend of righteousness and an act of kindness. In this fast paced life, none of us dared to even mention the possibility of having a conversation outside slowly.
We come across it quite often, but the furthest thing he mentioned was that if I ever happen to get off this platform, then I must leave some trace in order for us to remain good friends.
There are days when his letters are the only reason I smile, we happen to share our stories that not a lot of people are aware of.
This bond I share with him is special because he's like a friend who is constantly supporting me on my new decisions, and motivating me throughout the week, inspiring me by sharing his ambitions and plans. While I realized that my thought process has turned towards a positive direction.
I pick on his good qualities and so did he, we have barely known each other for a few weeks but it almost feels like I have known him forever.
Leave aside the emotions of love, sometimes all you need is a gesture of friendship.
I found my inspiration and confidant in him, someone who is far away, someone I haven't seen yet, someone I haven't met yet but that someone always wishes well for me.
I would have missed this opportunity to have met a soul just like mine, if it weren't on Slowly.
To the relations that start with bonding, before you could even imagine the person.
To the relations that bring out the you, that you had been hiding all these while.
Thank you team, you are doing great!
Love,
J.