Six years ago today, 1st February 2017, the first version of Slowly was released. Compared to the beginning, Slowly has gradually become what I originally envisioned; Slowly has also transformed from a passion project of mine into a company with steady development.
2017-02 – v1 – iOS only – a part-time passion project
2017-04 – 10,000 users
2018-05 – Apple – App of the Day & Meet the Developer interview
2018-05 – v2 – Android version launch
2018-07 – 100,000 users
2018-11 – Kevin started working full-time
2018-12 – Google – Best Hidden Gem
2018-12 – v3 – Stamp Store launch – the first income source
2019-01 – 1 million users
2019-03 – v4 – Avatar builder launch
2019-05 – Google Play Awards – Best Breakthrough App
2019-09 – v5 – Web version launch
2020-07 – v6 – Plus subscription launch
2021-07 – v7 – Enhanced user profile launch
2021-11 – 5 million users
2022-04 – Servers migration & upgrade
2022-05 – User feedback site launch
2022-11 – Anti-fraud system integration
Today 🎉
In fact, when the first iOS version of Slowly was launched in 2017, those important but missing features, such as Stamp Store, Avatar Builder, Web Version, Plus Subscription, etc., had been written in the development plan. However, at that time, I didn't know whether the market would accept the concept of Slowly (does anyone still want to make pen pals these days?), so I felt that I couldn't risk spending too much time and resources to perfect an app that I didn't know if anyone would use it; if no one likes the concept, no one will use it, no matter how well-made it is.
Having said that, after the first version came out, I still chose to develop Slowly in my spare time while working on my main business. It finally took me fifteen months to complete the Android version; in the same month, Slowly was listed on the App Store – App of the Day for the first time, and I was honoured to be invited by the Apple team to conduct a Meet the Developer interview.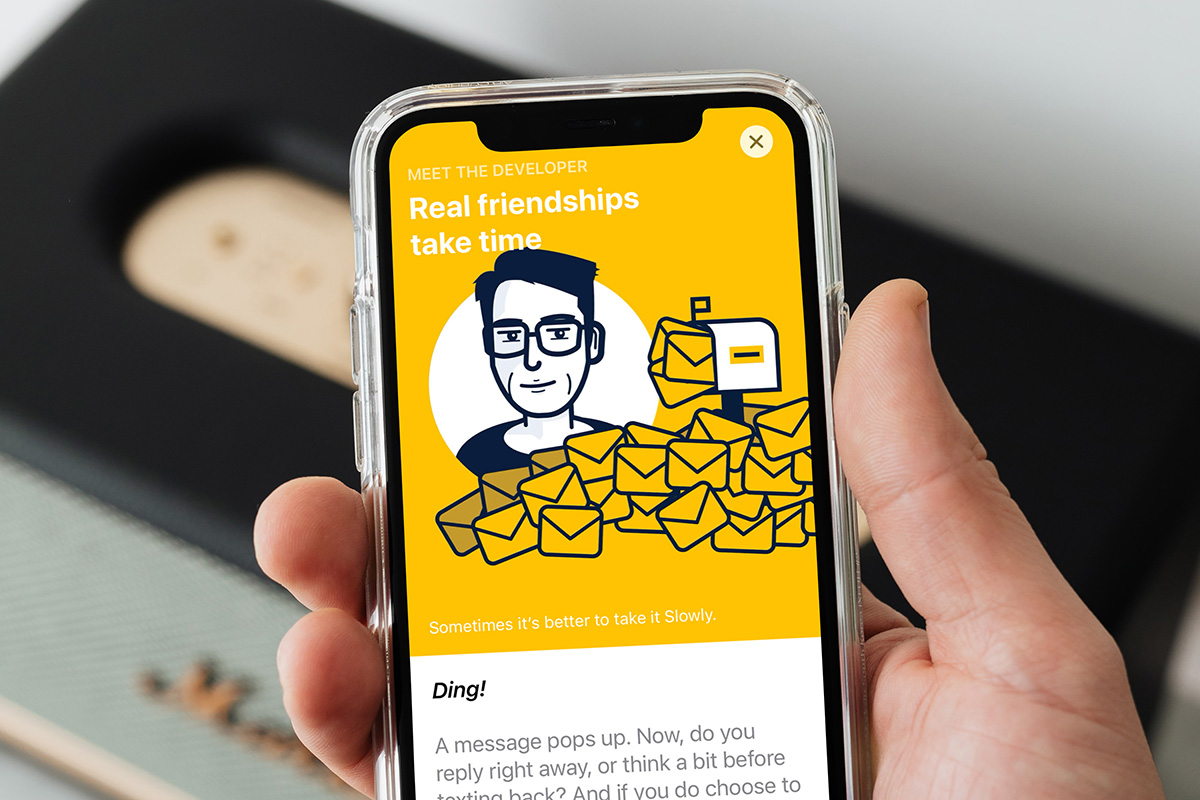 At this stage, Slowly did not have any revenue model. There was no Stamp Store, subscription or advertisement. It never made a dime, but it proved that there are people out there who love pen-paling as I do; there are still people who appreciate the joy of waiting and writing letters.
By November of that same year, with the Stamp Store (Slowly's first paid feature) almost complete, I made Slowly my full-time job and was dedicated to developing this product. Two months after the decision, Slowly reached one million registered users; and my partner, JoJo, officially joined the team as a co-founder.
Then, Slowly won the Google Play Awards – Best Breakthrough App in May 2019. Many people may not have heard of this award (to be honest, neither did I); it is an annual global awards ceremony in which Google will choose nine apps on the Play Store to be granted different awards. We are the first Hong Kong team to be nominated and awarded. The first thing JoJo and I thought when we received the news from Google was: is this a scam?
Thankfully, it was not.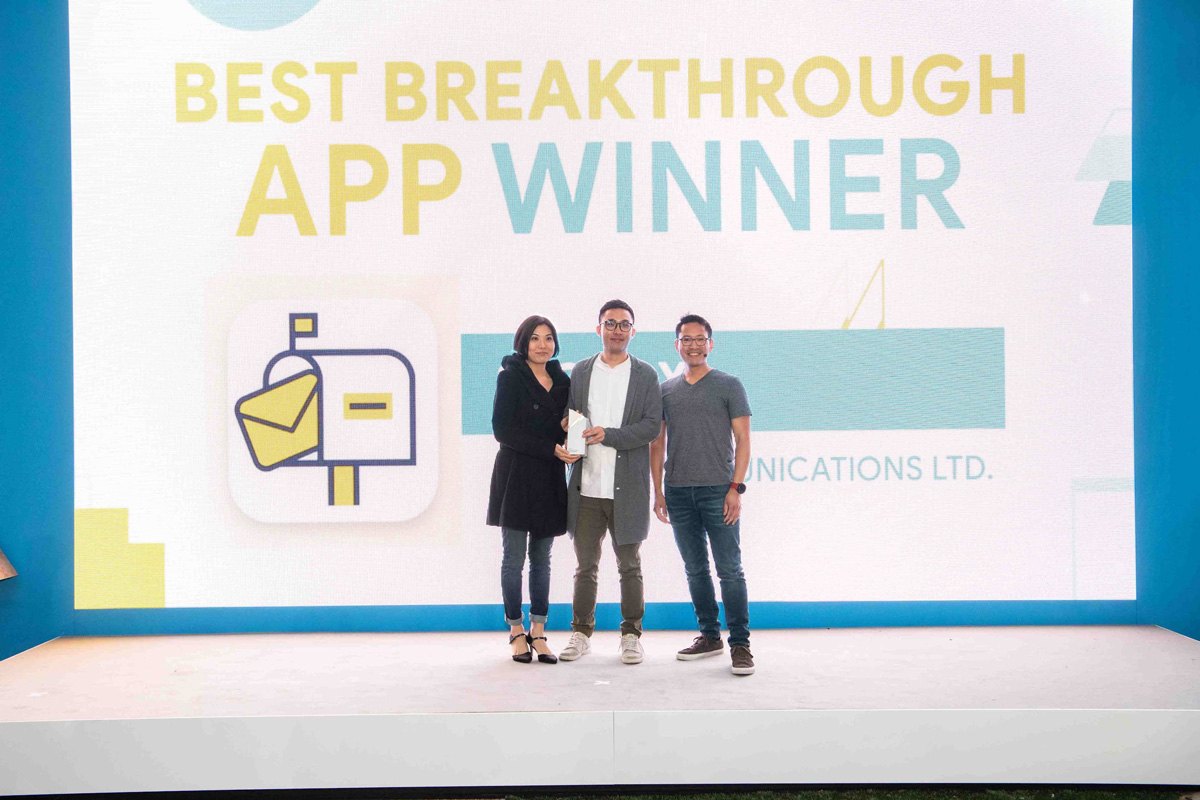 This award and subsequent media coverage greatly increased the popularity of Slowly, and our user numbers also increased significantly during that time. We're grateful that almost all Slowly coverages you see on the Internet were done by kind-hearted content creators for free. The paid marketing channel we have used throughout these years is mainly Google Ads. Yet, there were two promotions that we were involved in——two TikTokers from the United States contacted us to ask if we were interested in cooperating. One wanted to use TikTok to document her trip to another country to meet a pen pal. I remember we just asked one question: "Hmm… Is your relationship with her purely pen pals? We're afraid a romance story is not ideal for promoting Slowly…" She replied: "Our friendship is completely platonic!" Then, we immediately agreed to such an exciting proposal.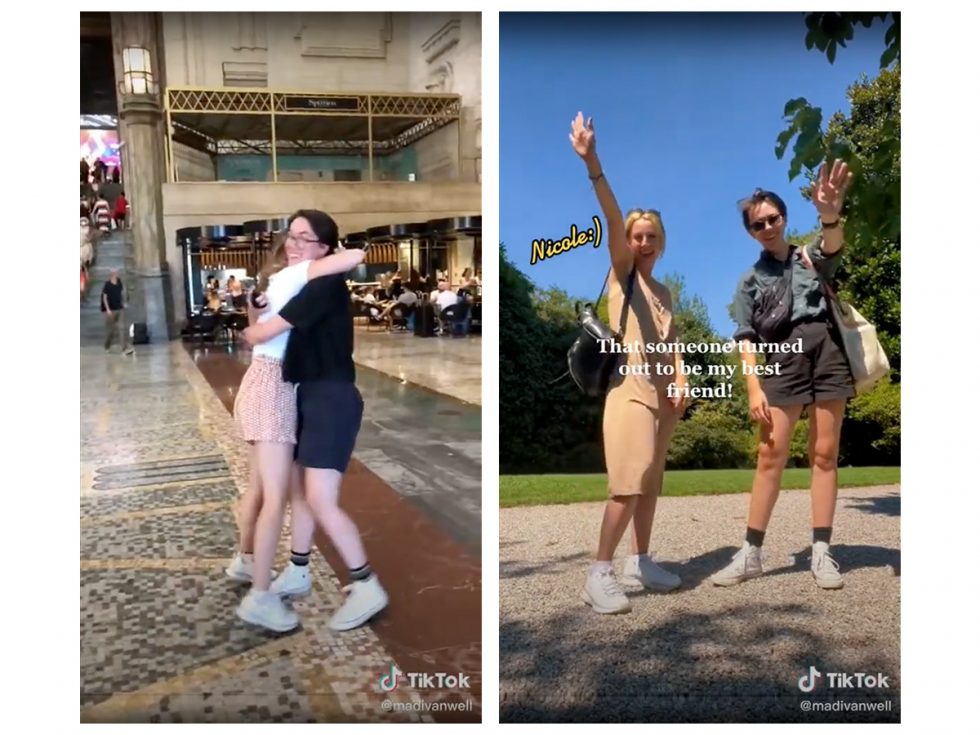 In March 2020, we introduced Slowly Plus. Since then, Slowly has had a more stable source of income, which means we have the capital to hire staff and get more work done.
We know that the benefits of Plus membership can be more attractive. In the past two years since the launch of Slowly Plus, we have continued introducing various new features. Every time before launching a new feature, we feel very conflicted: should we add this feature to Plus Exclusive? Adding the most attractive features to Plus Exclusive will undoubtedly increase conversions. However, this means that the vast majority of free users cannot use these features that we think are brilliant and took a lot of time to develop… I can tell you that discussions like this continue to this day. When a decision cannot be made, we make the feature available to all users. It is because we believe that as long as people have fun using Slowly and find value in it, some will be willing to pay and support us.
Of course, we have to mention the stamps; We have grown from 100 stamps to over 1,400 today. The purpose of creating stamps is not only to increase sources of income; otherwise, most of the new stamps released every month would not be free; we also hope to arouse people's interest in foreign cultures through regional stamp designs, thereby helping initiate discussions between pen pals. At the very least, we have gained a deeper understanding of our users' diverse cultures while gathering stamp information.
In 2021, the number of registered users of Slowly reached 5 million, and now it is gradually moving towards the next milestone—10 million users. However, when the number of users reaches such a level, there will be some structural problems in further development. It is like a building that was originally designed to be ten-story. If you want to develop it into a skyscraper with a height of one hundred floors, the foundation must be strengthened or even demolished and rebuilt. Therefore, in 2022, we have done a lot of work to strengthen the foundation, and even demolish and rebuild it in preparation for further development in the future. These tasks may not be exciting, but they are absolutely critical.
Looking back at the starting point, I still feel it is a magical journey. Six years is not short, and there have been ups and downs in the process. But we're all here thanks to your continued support and encouragement; you are the ones who proved that Slowly can actually work.
In this new year, we will continue to do our best. I hope you all find your support and encouragement to overcome obstacles during your life journey.