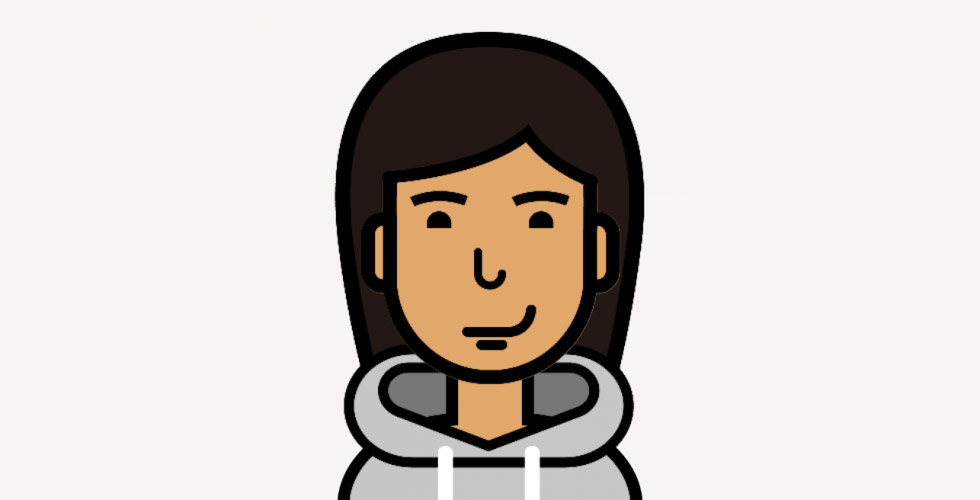 June 13th, 2020 a tiny writing found me in the depth of the dark. Little did I know, but that letter marked the beginning of a beautiful chapter in my life. He says that it took a world-wide pandemic for the two of us to meet. It's the weariness of the pandemic that led the both of us to try out this application. I was at a stage in my life where I was tired of trying to catch up with the speed of the world. And he had already given up on the wicked social media. But for me, I always wanted to make friends. Just simply away from all the chaos. So, what better way than letter writing, where I can combine beautiful solitude and the best companionship. By the time I received his letter I've had couple months with slowly. I had already understood how unique the application itself is and how deeply we will be able to connect with the other human being. But what made his first letter unique was that, it was written in our mother tongue, Malayalam. It also beautifully explained the exact moment he was writing the letter to me. Felt unique enough to write back and then there began our writing journey. Without knowing our names or destination we wrote our heart out. Each letter was super long which poured out every tiny detail in our life, discussing worldly topics and sharing unsaid emotions. It was so easy to communicate without any of the modern era facilities. It was an adventure from the moment I receive a notification, to reading through the letter to writing a reply. A perfect lockdown companion.
As the length of the letter increased, the days in between the letters increased. It was hard to wait, but all those waiting period became an oddly satisfying and later an absolute pleasure. Every letter of mine ended with some weird questions that I looked up online to get to know him better. Even for the stupid questions, he never ceased to make the replies for it exciting, helping me frame more in the next letters. Days passed without knowing, life was still stuck and confined to home, but we kept on writing. I was nervous if I would lose this amazing friend over time and hence shared my email id, just in case. And just days after that, one of my letters didn't receive any response. I tried the only other contact he had shared, his mail. But, no news for 2 long days. It seems funny that someone I had not know my entire life is giving me a hard time just being missing for 2 days. I couldn't believe how simply writing letters over internet created such a great fondness for someone.
On the course of writing, I also took a step ahead and shared my contact number hidden inside one of the letters. But continued to write letters and promised only would use it in case of emergencies. And such an emergency occurred later and I received a text message and that's when it went instant. In between all this, I don't know when, but it felt surreal how feelings creeped in. Even though we confessed our feelings for each other, it just didn't work out. It gave a setback of few days between us. I was terrified if that was the end of our companionship. But SLOWLY MAGIC! The letters helped us connect back, only a billion times stronger. Even though we had instant messaging, letters always helped us connect and talk better. After a dreadfully long 4 days, he came back and we were talking normal. But there was something different this time. Each day, each second felt more precious with him. Time made me realise it's not silly, the person I have in front of me isn't just anyone. I started falling for him every day, but no words expressed those feelings.
Time flew, and He shifted couple places all throughout our writing journey. He was so close to me at one point, but my insecurities and other difficulties never made our meeting happen. The news came in like a lightning that he was leaving the country. Reality checked in, it was the last time that I could meet him. The last ever possible chance to see someone I've only known by words for 4 months. So by the time we were at our 50th long letters and countless tiny messages we met on October 16th this year. The most beautiful and memorable 3 hours of my life. Even though we met as friends that day, things changed drastically over the next couple weeks and made us realize each other's feelings without putting into words. It all feels ridiculously perfect. Everything! It's a happy ending if it ends here, but with the uncertain future weighing on our shoulders, everything is unpromised.
Whatever the future holds, I am hugely grateful to Slowly team, for bringing the extraordinary human into my life. Writing all these letters have helped me get through some really hard time. I can't express my gratitude in words towards Slowly, for giving such an amazing platform to bond and express. Thank you.