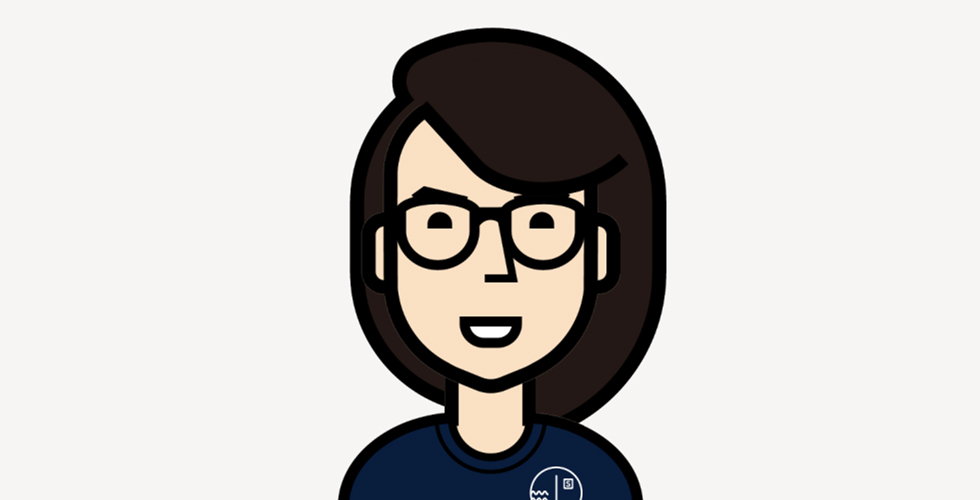 I fell in love with his idea. With the idea that two pen pals from different countries, thousands of kilometres and yet from the same culture start a relationship like in the novel.
The past put stumbling blocks in my path.
On the way to a happy future.
I had to go through a lot and couldn't really be comforted by my surroundings.
My depression and anxiety have been an issue until today.
Bravely I tried to lift the obstacles, but they were too heavy for me.
Heavier than titanium or osmium.
Everywhere, from every corner and edge, I listened to the world.
I listened as it spoke of pen friendships.
At first the idea didn't attract me at all. So I didn't pay much attention.
But Slowly was able to convince me at a stroke of lightning after Play Store recommended me the app.
It was the end of August 2018.
A queasy feeling inside me was boiling up.
And at the same time I showed myself excited.
At first I tried it with auto-match, then manually.
But the friendship could not be further established.
We wrote one or two letters.
But then it was over.
Three weeks later a person from the land of the pharaohs and hieroglyphs wrote me.
A wonderful soul named Loay.
A person who later became my soul mate and the source of my happiness.
Funny, that's where my origins come from.
But was it right to start a pen friendship from the same homeland?
Besides, what does home mean anyway?
I remembered his very first letter and the very first words:
"Most of us use these apps to get to know people from different cultures and countries, not from our own.
But after reading what you wrote about yourself, I couldn't stop myself from writing to you.
I was really amazed by how passionate you seemed in your writing."
And from that moment on, I knew he was perfect for me.
We started talking about our passions.
While the power of poetry has accompanied me since I was 15, Loay's only way out was to travel freely with his telescope and observe the constellations and eclipses.
How can it be that two people distinguish between each other and at the same time find their countersexual version of themselves?
As if we had experienced the same situations, the same strokes of fate.
As if we were riding the same roller coaster, accompanied by hills and valleys.
He spoke of his (future) plans and above all of being able to study in Germany one day.
As ambitious as he was and still is, he gave me no choice and so I decided to send him my self-written German poems.
Maybe it will help him, I thought to myself.
Nevertheless, he was taken with the idea and so he was more and more eager to read some pieces of mine.
At the same time I wondered what it would be like if he had decided in favour of Austria.
But since university started, distances became more and more distant.
Intervals became more and more irregular, so we started to write once a week.
The pressure abducted us towards nothing.
I just wanted to talk about life.
About God and the world.
Stay healthy, this has been his advice to me since I've been still struggling with my mental health.
And his sweet words cheered me up:
"Just keep this in mind. One day, after all this hard work, you'll be sitting behind a nice desk in a large bookstore. A long line waiting outside to get their books signed by the author, you.
I'll be there probably, waiting to sign my version too and bragging about my friend being the one sitting behind the desk!"
I started to miss Loay more and more.
Every time dark clouds passed by, I felt I had lost something.
The only antidote were his words, which made me think.
His letters made me think of him.
The person, who became my precious pen friend, came into my mind.
To have someone understandable was just a wonderful feeling I could think of.
The only antidote were his words that I never wanted to miss again.
If only I knew what a message there was between the lines.
I was lying in my bed.
Hoping to get a message soon.
And suddenly the world stood still.
As we began to exchange our e-mail addresses and phone numbers, I felt it!
I felt the chemistry that bonds us, that something was yet to come.
"We might not know which letter could be the last one", he said.
It would really suck not to stay in touch anymore!
Then we continued our story times.
It fascinated me how one could spend the gap year instead of rushing into university life immediately.
He felt like leaving everything behind and starting a new chapter, a fresh start.
Travelling every place within Egypt, discovering some movies, learning new skills like playing instruments or learning/improving his language skills … I wished I'd done everything on earth with him.
We even started to recommend each other movies and songs, afterwards I decided to create a playlist full of those songs.
If our story was a movie, this playlist would be our soundtrack.
After we came close to each other, we decided to ask each other some intimate questions.
At first, I thought I took this too far and creeped him out.
But I was wrong and we played the game.
It felt like we have known each other for years, even though we never saw each other nor heard each other's voices yet.
After we once talked about love and relationships, I suddenly fell in love.
I fell in love with his loving words.
I was in love with the idea of love.
Despite my asexuality, I let myself go.
I mean, I fell in love like this before our questions, but I couldn't describe the feeling inside me correctly.
But for how long?
"Loay is sending you a new letter."
My heart skipped a beat as soon as the Slowly logo appeared on my notification bar.
And since he was the only person I write to, I knew it was him.
This app made me appreciate every single time.
Every single letter.
Every single word and characters.
And it made me appreciate this pure soul more and more.
I wondered if he did the same as I did.
Our situation turned out as expected and unexpected at the same time:
"One of the main things that actually make me wanna wake up in the morning is the idea of having this bizarre relationship with you. I mean think about it for a moment, we have never seen each other, we have never seen each other's faces, we have never heard each other's voices, we live thousands of miles apart; in different continents. If we walk past each other one day, we will probably not notice. But, yet, we share many things, and I feel like I have known you for a long time."
His astonishing idea reminded me of a German novel I devoured: Love Virtually (original name: Gut gegen Nordwind).
And although we didn't neglect Slowly (it's just irreplaceable), we switched from the app to the mail and then in turn to instant messaging.
I fell in love with his idea.
With the idea that two pen pals from different countries, thousands of kilometres and yet from the same culture start a relationship like in the novel.
I fell in love with the person behind the screen.
Now it's been about 10 wonderful months since we've been writing letters to each other.
It's been about 3 astonishing months since I found my soulmate and the source of joy on Slowly.
It's been about 3 breath-taking months since our relationship.
And it's been over 110 letters since our acquaintance. To the 150th letter and beyond!
I just wanted to say thank you to every single person behind the app development who made it possible to encounter pen pals around the world.
And of course a special thank you to Loay for knowing a wonderful pure soul as you are.
Thank you for encouraging me through the hardest time when I needed you the most.
As darker as it gets, all I have to do is writing you a letter and wait for your response.
Thank you for inspiring me deepening astronomy. Thank you for the thrilling excitement I get when receiving your letter.
And even though you don't reply immediately, knowing that you're reachable makes me feel hopeful. You mean the world to me!
Knowing I can rely on you and I can tell you anything that's bothering me strengthens me.
Every time I think about having you in my life, I feel ever happier and more grateful.
I feel infinite because of you, I love you!