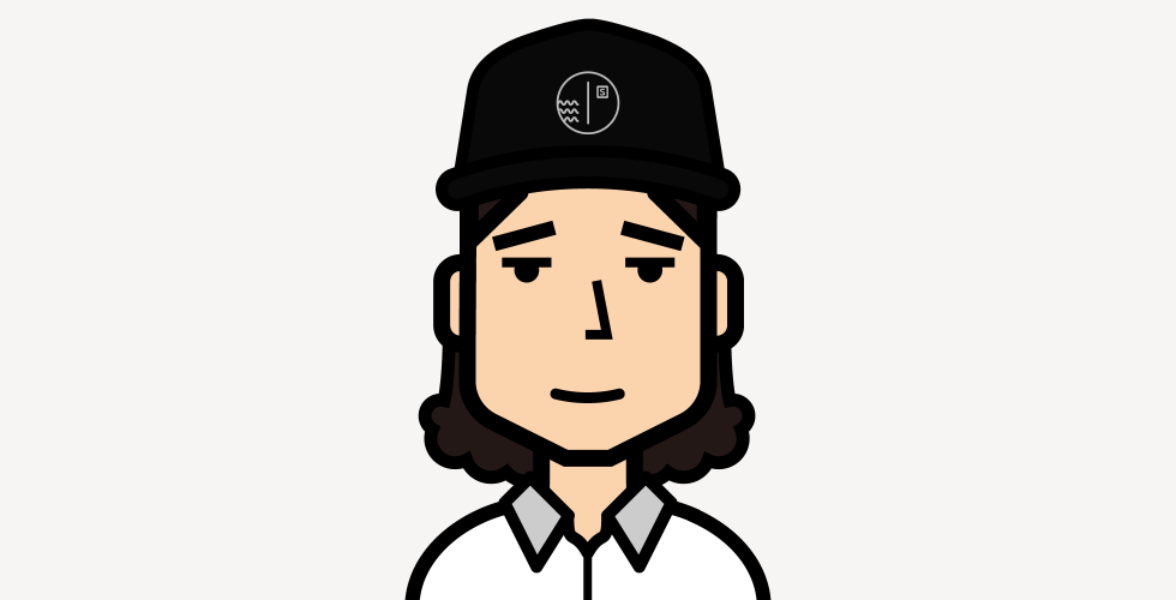 Originally written in Spanish. Translated by Nai Arturi.
I downloaded this app years ago for a literature assignment, after that I forgot it for some years and in 2021 I started to use it again because of the quarantine. Who would've guessed that thanks to that assignment I now know an incredible person?
At first it was quite simple, sometimes I received letters from other countries and it was interesting, but for different reasons we stopped talking.
Afterwards I took the initiative to start sending letters to random people, sometimes they only watched them, sometimes they didn't receive them, sometimes we stopped stalking for different reasons, until I met Karla, it was in the middle of 2022, I sent another letter without waiting for an answer, quikly there was a connection in the letters and we started to exchange more, between simple topics such as the cotidianity of the pandemic, high-school workshops or decorating an imaginary apartment, by chance she lived in Mexico City (I live in Puebla, the two city are two hours away)
The letters were flowing, they were interesting, enjoyable, they always kept me thinking about the topics we discussed (especially transhumanism) and after a lot of exchanged letters I invited her to a party with friends in Atlixco (imagine if she went by chance, simply irreal, I knew she wouldn't go, in my mind it was impossible to meet someone from Slowly in real life) and she answered that the invitation looked super nice.
That's how the months went, until the absence periods started to get long, same as most of the people with whom I exchange letters, I had resigned myself to think she'll suddenly stop writing for unknown reasons (I understand the infinite melodramas we experience everyday push us away and leave us barely anytime to answer letters, that our life occupations overwhelm us and that time is scarce, so there wasn't much problem, I guess it's natural and I didn't cause any annoyance or discomfort)
With the long absence periods between every letter I sent the one I thought to be the last …
I must point out that one of my favourite Slowly qualities is the fact that I have to wait the letters, contrary to the immediacy of whatsapp when "hi" or an emoji are sent in a careless way, here letters are sent with a lot of care, given that they're longer, they require a waiting time and they're limited, much more processing is dedicated to them and that's why they create special connections.
To my own amazement, two months after that she sent me a letter, my disbelief was vast, I had resigned myself to not getting an answer, and the surprise only got bigger when I only saw a Spotify link in the letter; "the music, improved solitude and extasis" Cioran would say, I copy-pasted the link in my Safari web search and it send me to a song of diffuse lyrics and sense, it didn't know what to tell me, a fascinating dance-punk, emotional and melancholic, specially melancholic, talking about sad thoughts in french. I didn't know who to interpret it and naturally I got worried, I have never felt so lost, I answered with a letter and not receiving an answer I sent a second one with an album.
I received an answer, in fact two, one of them was her phone number (I don't know if that's cheating on Slowly or not, but because of the ease of whatsapp we started to talk more) and to make calls in the evenings when we both had time, they're incredible calls (we still do them today) and they're always interesting, we keep talking about life.
I won't lengthen the story any more, by chance I had to travel to Mexico City so I sent her a message, I thought there was a chance to meet in that zone, know each other in real life. So I talked to her and it happened, we had an enjoyable evening in the center of Mexico City, walking by Bellas Artes and visiting a classic cafe in the Latinoamerica Tower. An unique experience.
I took this photo that day from the cafe terrace.
To this day it continues to amaze me that I met someone personally thanks to Slowly, I always thought it to be impossible, and extraordinarily she's a person with whom I get along, we speak nearly everyday and there's always fascinating conversation topics between us.