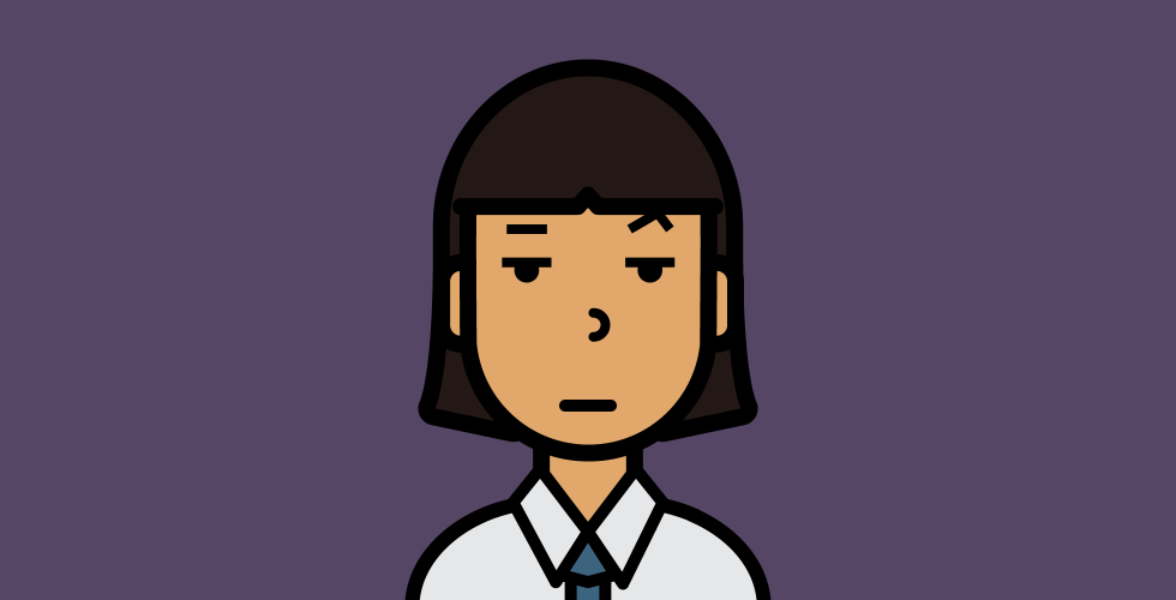 Hi all! Did one or some of you ever know me? Okay, people call me Vina. Here I will share a little of my story in the Slowly application with all of you…
I am a high school student and with what is my character? Frankly, I can't decide on this yet because I think this is everyone's opinion which is very different, but some people say that I am a cold person, etc.
With my life, I think maybe most people say, "This is so boring!" haha… forget it, but I like this serenity and peace over the hustle and bustle or anything like that.
Starting from the "Slowly" application, I just joined in March 2021. I think I don't know clearly the reason why I installed this application, but I have done it. At first, I didn't really understand how this application worked. But, after few days, I researched about this app and finally I can use it well.
It didn't stop there because I started writing a lot of letters to people but only a few of them replied to my letters. I thought it wasn't a problem for me because maybe they didn't want to be friends with me, so they left my letters. And forget it, continuing in this section, I think the replies to their letters are very diverse! I am very happy even though I only received a simple reply to this letter, but for me, everyone's happiness must be relatively different, and the most important thing is that both you and I must understand and appreciate the meaning of that sentence.
Yup, I read and replied to letters from them one by one. As the days sometimes become different because I lose touch with some of my friends, I think it's their choice and must have their own reasons for it. But some of them continue to communicate well with me to this day.
This is a life full of twists and turns, because I think that life doesn't always go as straight as a horizontal line as imagined. The question of friends is definitely very visible in my real daily life and you guys, but is it always a dive friend? Idk because it's still a secret and one day, it will be a different story. I argue that friends 'only' come when we are in a happy and fine position but it is different with a friend. A friend will always accompany and understand us in any situation, whether happy or difficult. Btw I don't have friends in real life but that's okay. But in "Slowly" I found a good friend! Always support me, understand me, care about me, and accompany me in any situation.
I am so amazed by this "Slowly" application! Because I often get meaning in every content from the typed letters that are typed using their fingers, namely people I have never seen. Sometimes I feel like it's just a dream that "Is this really real?" because I really feel that this is something that means a lot to me! (Though it's simple).
Yes, sometimes some or most of the people including myself have also wondered to themselves about "Is there no one in this world who cares about me a little bit? The world is unfair to me, because it only gives me this life scenario". But from the moment you read this little story from me, I want and hope that you throw that question out of your life and hope it doesn't come back either. Because from now on think and assume that there are many people who still care about you, and rest assured that one day you will meet some good people who really care about you!
Time always goes by quickly, so fill your life with meaningful things, either simply or in other ways as you wish. Ordinary days that are often passed will become meaningful and become special memories that will certainly be missed the most for everyone, every second, minute, hour, or day and I really believe in that!
I'm very grateful to "Team Slowly"! I also hope that everyone in this application will meet good and right people, and the friendships and other relationships that you are making will go well and also last forever!
Until here, first I thought, thank you for reading this simple story from me. I hope you all get some lessons that you can take and learn from this simple story. And lastly, I'm sorry if there are words that are less pleasing because, in my story, there is no intentional element that I deliberately made. See you again!
Greetings from me,
Vina.