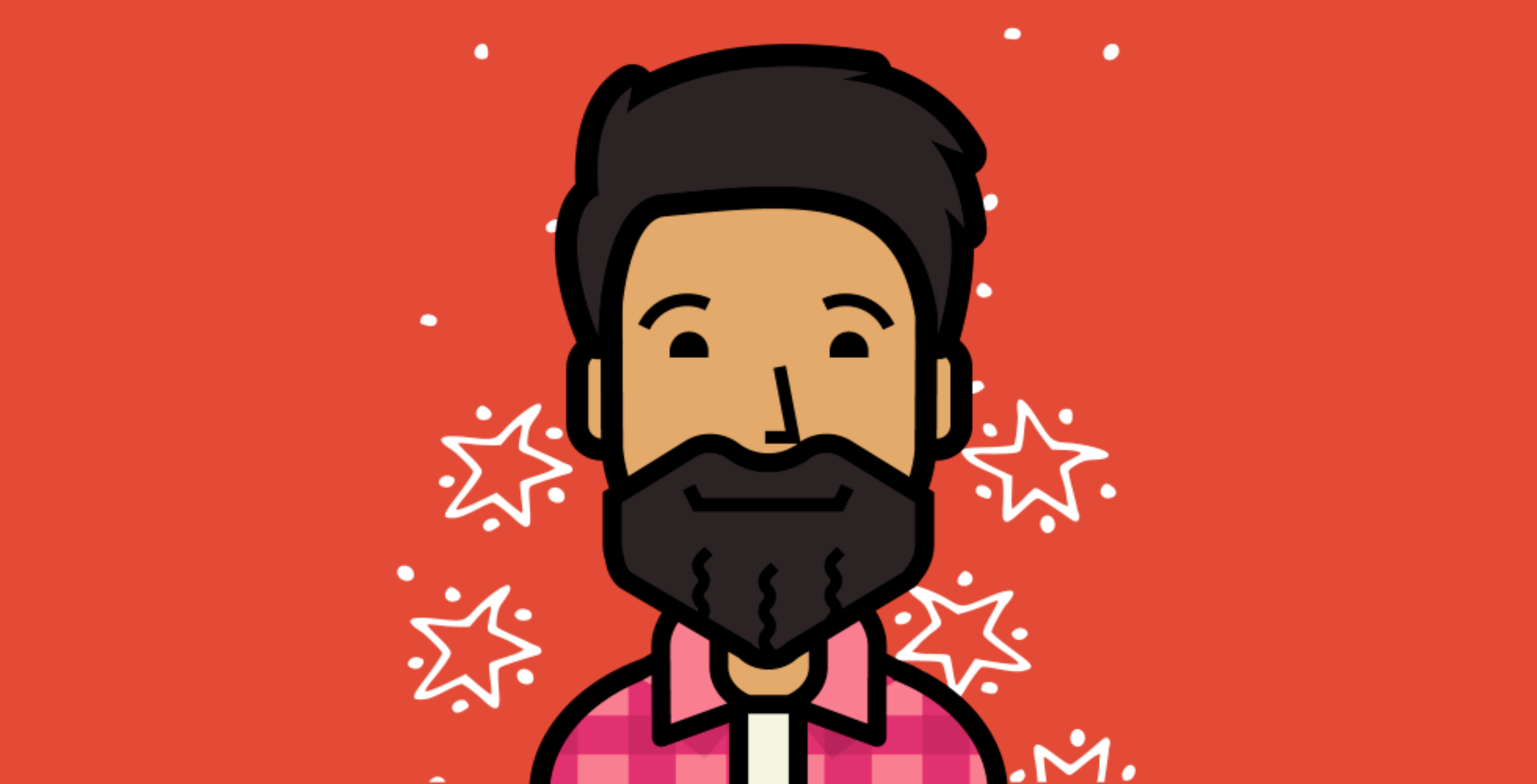 I would like to start this story with a relatable quotation that I came up with:
"Taking a new step, uttering a new word, is what people fear most."- Fyodor Dostoevsky, Crime and Punishment
This is going to be the foundation of this very story which I am going to share with you.
Almost a year back, I was living my normal routine life. As I am a college student working at the same time so I don't get much time to socialize. Those days, I could describe my life in three words: Office, Internship and Studies. This is it: pretty constant and dull.
One day I was having a routine conversation with my cousin where he mentioned an application which enables you to send digital letters to each other across the world. Yes, it was  "SLOWLY". Initially, I didn't get the concept of it. I thought if the world is not constant enough in the times of instant messaging then how can it be so where the delivery time sometimes exceeds even a day?
So, my emotions were like betwixt and between. I wasn't sure about it but still I gave it a try and that's when things started to change for me.
I sent my first letter. I was not sure whether the reply would come or not but I did that. It was a failure but that didn't stop me. I sent two, three, four and I never stopped.
A few days back, I got a match. We exchanged letters, got to know each other. Honestly, this was a beautiful experience. There was a time when I was criticizing the delay and now I am enjoying it. We're still connected to this day and exchange letters to each other.
The beauty of this application is the "wait" when one sends a letter. This makes the bond stronger, makes us understand the value one invests in a penpalship and this takes the communication to the very next level.
I want to mention one thing that it is not for the ones who are keen to get their partners at an instant or they want an instant pleasure. It is for the ones who value time, know how to nurture their friendship and enjoy this beautiful, slow and loving journey.
I've a beautiful family of penpals who write to me on a constant basis and they never fail to bring a smile to my face.
The journey started with zero, crossed 100 letters, 500 letters and soon will cross a 1000 letters mark.
Who thought that a routine conversation with my cousin will turn out to be a productive and worthy encounter with this application?
SLOWLY made me a different person. I can now express my emotions, my mental state and what's going on in my life in an efficient manner.
I learnt the value of time, I learnt how beautiful the feeling is when you meet persons from across the world, I developed a habit of patience and what not.
I consider myself lucky to have discovered this platform which helped me interact with strangers across the globe. Also, pushing them in their tuff times or whenever they feel down makes me happy that I am of some help to them. I got the ones to whom I can share my success, my happy moments and my routine life as well which otherwise, was not possible before.
I always check the status of my letters which I sent and also the ones which are coming to me. Sometimes I get impatient and try to fill the gaps by sending letters to new persons and also to expand my circle. It never fails to make me happy and excited whenever I use this application.
To all the penpals who've written to me so far, no matter if we are connected or not, I would like to convey a thanks to you. You've made me a different person today. Also, the ones who write to me on a frequent basis, thanks for making me believe that there's still a presence of kind, passionate, charming and affectionate people. Thanks for inspiring me and making a better version of myself every single day.
I would like to thank the SLOWLY team for making me the person I am today. I am a more confident, expressive and patient person. I wish you immense success in all walks of your journey from the bottom of my heart.
I would like to mention another quotation which will definitely enhance the impact of my statement:
"And that is how change happens. One gesture. One person. One moment at a time."- Libba Bray, The Sweet Far Thing
I always believe that everything has their own story, their own thoughts to express. What is needed is a platform and I think it's the one, a perfect place to do so. I can assure you that you'll definitely get something in return, you'll learn new things, you'll experience some beautiful things in your life.
It's never too late to begin. What you need is a single step towards a new journey and a moment which will change your life forever and this was my turning moment.
It also teaches us the value of setbacks in our life. If we don't get a match, we won't stop. I know some will but the ones who don't stop are the ones who wish to change. That's how life functions as well. If you're facing setbacks too, then it is not the time to stop. It's the time to move with full force and get everything you wish to aim for.
For the ones who stay around and uplift the people around here; thank you for your support, for being patient enough, for being caring and humble. For the ones who are no longer here; I am grateful you gave good memories to the ones you've connected with.
I hope that you get your buddy soon and that you can exchange letters which last forever and your bond too, continues to grow over time.
But before that, you just need a single step. So, what are you waiting for? Go ahead and make your first move! Community is waiting for you.
Before ending this, I would like to give a shout out to a few people who are my constant. Shreya from India and Meenakshi from the USA. Without you, the journey won't be the same as it is now. Thanks for taking your time out and writing letters to me which never fails to bring positivity, joy and smile in my life.
Thanks for existing and caring for me so much. I'll always appreciate it.
Also, if you guys want to communicate, I am just a letter away!